NEWS
Same governors complaining about CBN policy are the ones hoarding the naira in many places–Daniel Bwala
This article Click to see Video describes something that took place only a few minutes ago. Today, See Video Clip the report was distributed to the public by our publishers.
Daniel Bwala, a spokesman for the Atiku/Okowa campaign committee, responded to remarks made by Nasir El-Rufai, the governor of Kaduna, regarding Buhari's cashless policy. He claimed that the ongoing shortage of Nigerian naira notes has an increased noise. In an effort to intimidate the President and persuade him to abandon the cashless policy, Bwala said that some people had been paid to stir up trouble around the nation.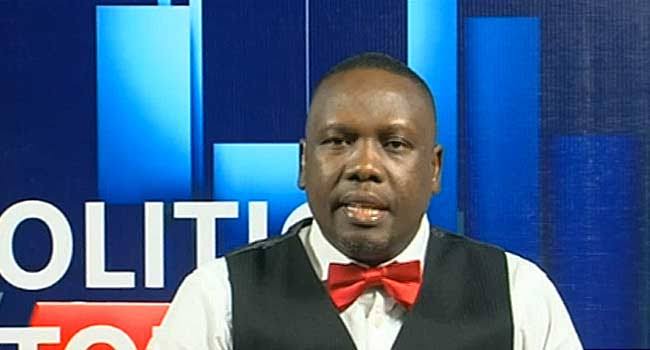 Bwala revealed that it is the same set of governors that are complaining about CBN policy are the ones hoarding the Naira in many places. He claimed that governors who have amassed funds in various locations across the nation for the purpose of buying votes are the ones running this operation. Bwala went on to say that the governors should have established systems that will ensure that these revenues are available for the people if they truly care about them. He disclosed that politicians who believe they can buy votes on election day are the ones who are buying the money in the banks.
In his words, "There are numerous flaws in El Rufai's comments. The President was accused of not feeling the pains of the Nigerian people, despite the fact that the country's citizens were allegedly in pain. The President, rather than the governors, is the one I believe cares the most for the general public.
They convey the idea that they are in charge of their territory and are sensitive to the plight of the populace. If the governors truly cared about the citizens, they would have had Paris refunds and earnings accredited to their various states.
They may have made use of that to create a pattern and structure that will allow their people to receive their deliverables. The governors who are complaining about the naira's restrictions are those who have money stowed away in various places, as is evident from what we can observe in this situation".
What are your thoughts on this?
KINGSIFY (
)