NEWS
Release The Names Of the Unknown Gunmen That Attacked Ugochinyere – Imo PDP To Gov Uzodinma
NOTE: Click to see Recorded Video Clip
NOTE: Click here to watch what happened
The Imo state Chapter of the Peoples Democratic Party, PDP, has asked the Governor of the state, Senator Hope Uzodinma, to release the names of the unknown Gunmen that attacked the the PDP candidate for the Ideato North/South Federal Constituency, Ikenga Ugochinyere, as well as the agreement between him and the unknown gunmen to the security agencies for prosecution (Vanguard).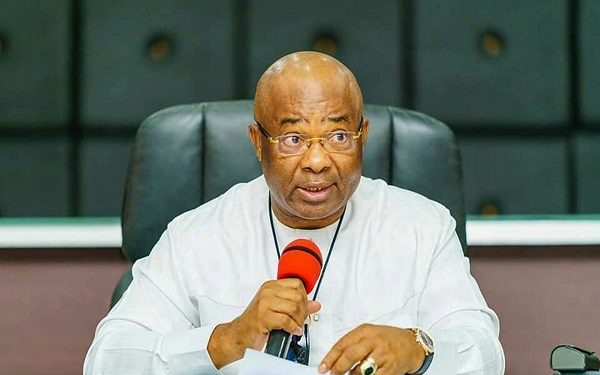 Governor Hope Uzodinma of Imo state.
The Imo PDP which made this demand of the Governor recently, while speaking on the state of insecurity within the state, argued that since Governor Uzodinma claimed to have a knowledge of the agreement between the PDP candidate and the unknown gunmen, he should without delay release it to the security agencies in order to effect arrest.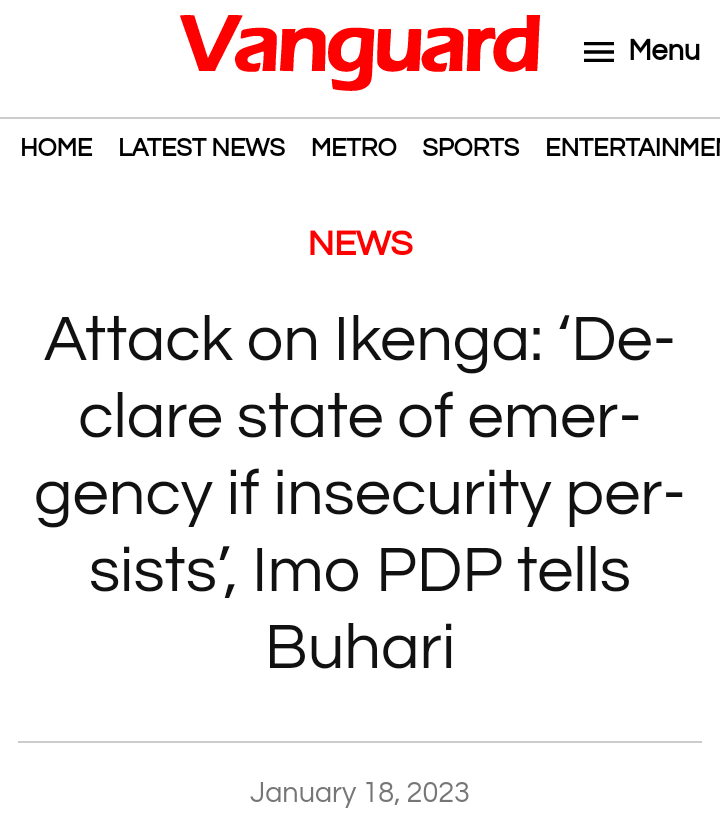 Referenced report.
In a statement by the Imo state PDP chairman, Engr Charles Ugwuh, the party declared; "… Since H.E senator Hope Uzodinma claims to have knowledge of the agreement between Ikenga Ugochinyere and the unknown gunmen, he should release the agreement and names of the unknown gunmen to security agencies for arrest and immediate prosecution."
What do you think about this? Comment your thoughts below.
Images: Vanguard  
INNOCESSON (
)