NEWS
Reactions As Peter Obi Leaves His Rally In Gombe To Attend A Meeting In Borno State
This article Click to see Video describes something that took place only a few minutes ago. Today, See Video Clip the report was distributed to the public by our publishers.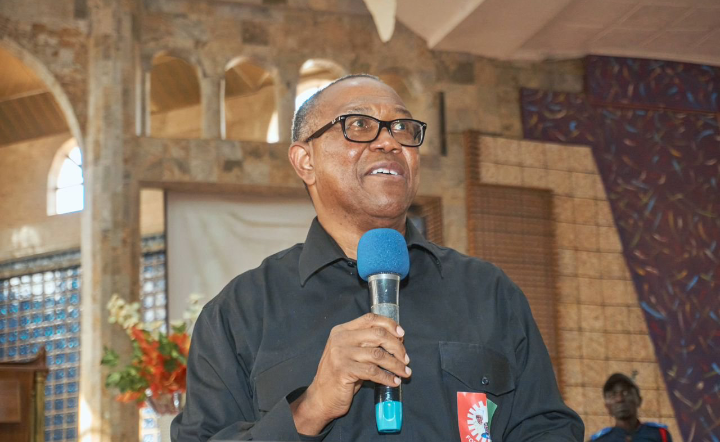 The presidential candidate of the Labour Party, Peter Obi has sparked dozens of reactions as he applies a multitasking method at his campaign rally in Gombe State.
It should be noted that Obi arrived in Gombe State on Wednesday morning for the Labour Party Campaign rally. He normally attends a town hall meeting with women, students and most times a meeting with traditional rulers before arriving at the rally ground.
However, after attending a town hall meeting with women and some other scheduled meetings, Obi traveled down to Borno state to attend a town hall meeting with some of his supporters. In a video shared by Aisha Yesufu, Obi along with his vice, Datti could be seen addressing a large crowd at the town hall meeting in Biu, Borno state.
After the meeting, Obi would travel back to Gombe State where he would address his supporters at the rally ground.
A clip of Peter Obi in Borno state has however stirred dozens of mixed reactions on Twitter.
See people's reactions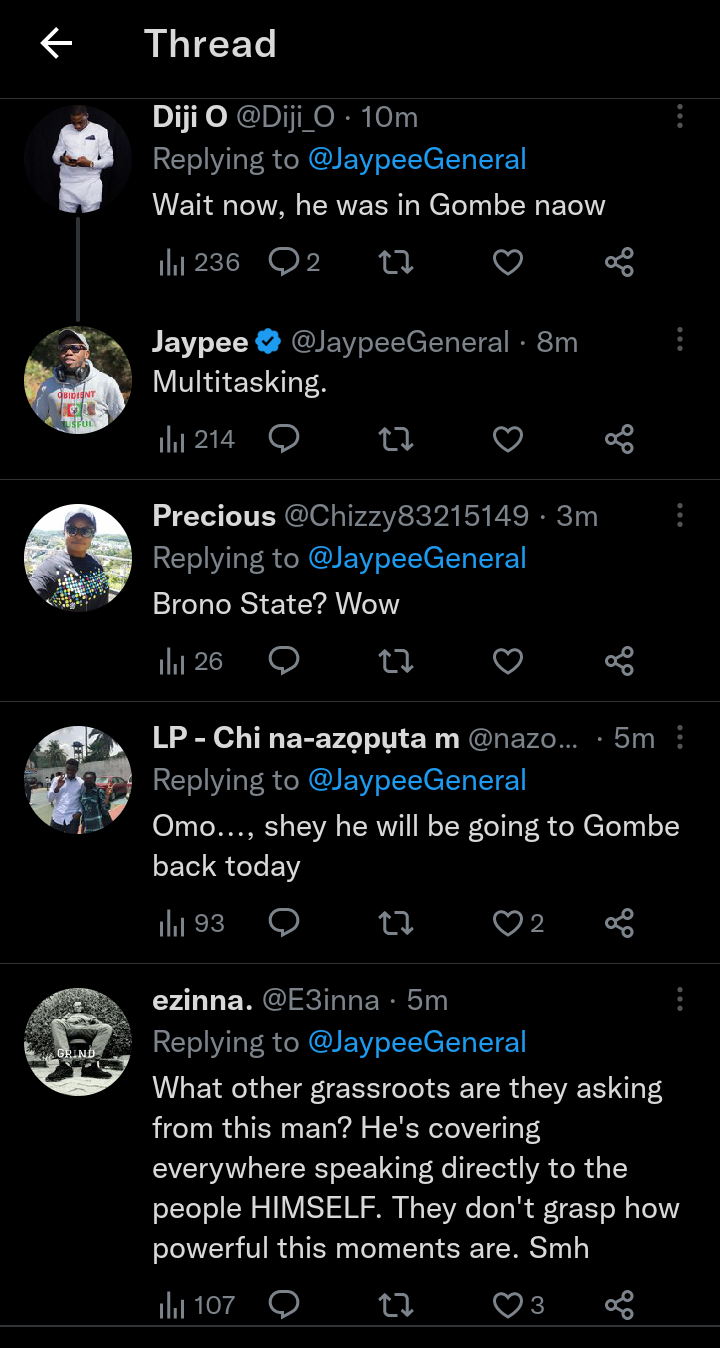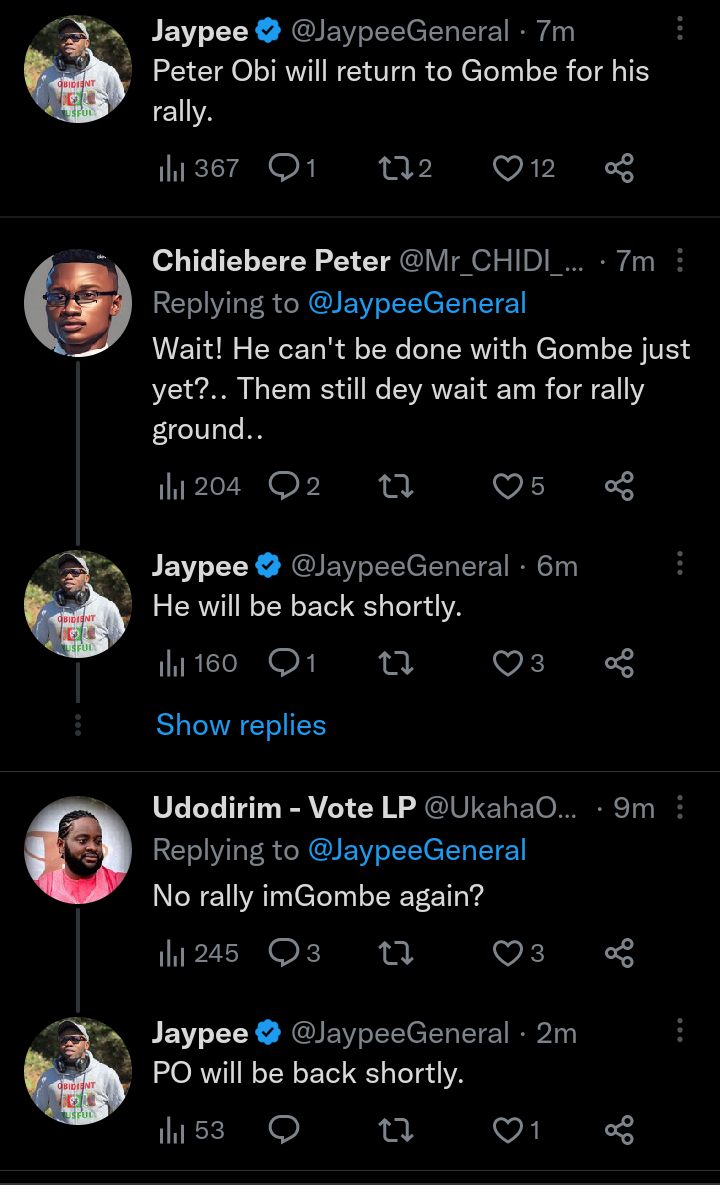 Share your thoughts in the comment section below.
Divineword (
)