NEWS
Ramadan 2023: Nigerian Food Traders Suffer Low Sales as Naira Scarcity Impacts Stock and Prices.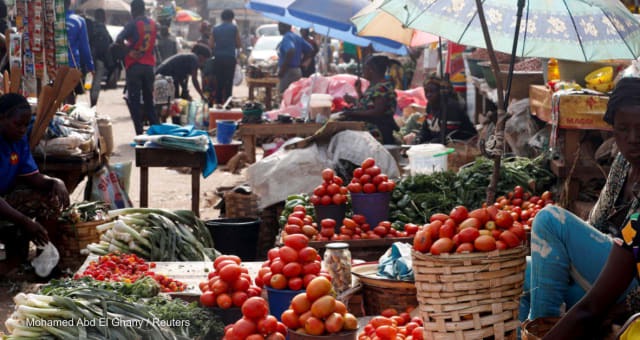 In Nigeria, foodstuff traders have been lamenting about low patronage during the Ramadan period of 2023. They attribute this to the scarcity of the Nigerian naira, the country's currency, and the high exchange rate.
Click to see the Video on Twitter,,,Watch video on Twittter
During the Ramadan season, which is marked by fasting and prayer, there is usually a high demand for food items such as rice, beans, and wheat. However, traders have been facing difficulty in sourcing these items due to the high cost of importing them, which has resulted in low stock levels and increased prices.
The traders claim that the scarcity of the naira is a major factor contributing to the current situation. Due to the limited availability of foreign exchange, they are unable to import food items at a reasonable cost, which is then passed on to customers. As a result, consumers are choosing to purchase cheaper alternatives or reduce their food consumption altogether.
The impact of the current situation on traders' businesses cannot be overstated. They are struggling to make ends meet, with many having to rely on loans to keep their businesses afloat. Some traders have been forced to close down their businesses entirely, leading to job losses and a negative impact on the economy.
In light of these challenges, the Nigerian government has been called upon to address the issue of naira scarcity and provide support to foodstuff traders during this crucial period. Without intervention, the situation may worsen, and the country may face a food crisis that could have severe consequences for its citizens.
Source: Sahara reporters
Toby_latins (
)