NEWS
Rabiu Kwankwaso Reveals He Was Initially Interested In Working With The Labour Party.
A Video clip is available for this news. Feel free to watch it here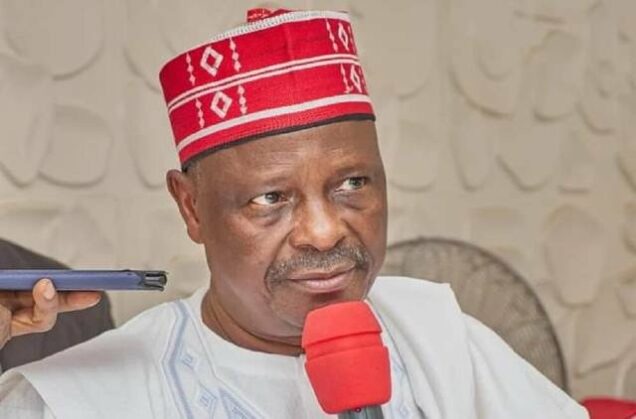 Recently, Rabiu Kwankwaso, the NNPP's presidential candidate, released a statement regarding the Labour Party. Rabiu Kwankwaso expressed his willingness to collaborate with the Labour Party in a tweet that he posted on his official Twitter page, although at the time, they were widely covered by the media.
He added that his political party, the NNPP, enjoyed widespread popular support and was a national party.
According to him, "On Labour Party, I was at first interested in working with them, but at the time, they were at the height of the media boom and we couldn't reach a settlement. We (the NNPP) are a National Party, and we have the general public's backing.
Many viewers of this were astounded by what he stated and responded to the post vehemently, while others offered their ideas and comments on what he said. A screenshot of what he said below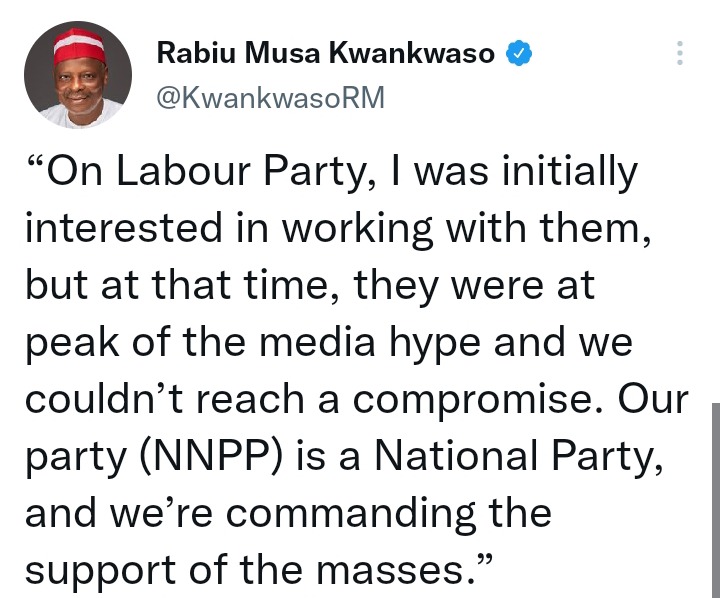 Please share your opinions with us because we'll be looking for them.
Bettertainment (
)