NEWS
"Peter Obi Refused to Spend Money in Our Party, We Respect His Courage" -PDP's Sen. Sergius Ogun
This article Click to see Video describes something that took place only a few minutes ago. Today, See Video Clip the report was distributed to the public by our publishers.
Senator Sergius Ogun, a chieftain of the PDP, has thrown his weight behind the LP presidential candidate, Peter Obi, while declaring that his heart is with the Obidients. Speaking on TVC , Senator Ogun spoke glowingly while explaining his reason for picking Peter Obi despite his party's presidential candidate, Atiku, being in the race.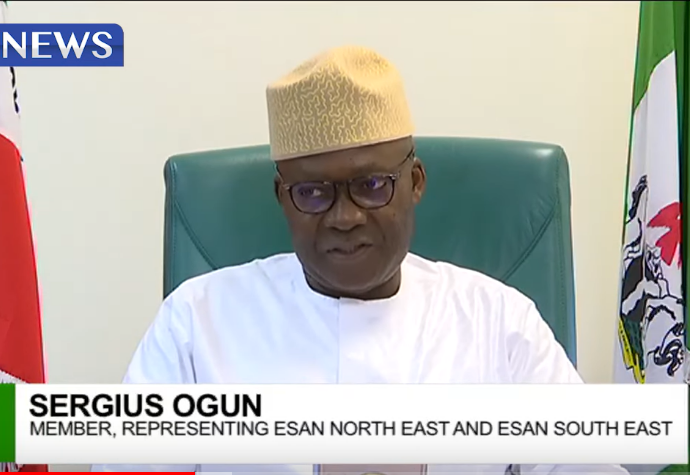 In response to the topic, Ogun said, "My heart is with the Obidients." After listening to everyone, I believe that is the best course of action.Let us get someone who will inspire confidence in the young people. For the first time, let us try someone who inspires confidence in some of us. Let us do that.
Speaking on Obi's past in the PDP, Sergius Ogun added, "Being a PDP member does not make you a criminal." He was in the PDP when he unsuccessfully tried to be Nigeria's vice president. He even tried to be the PDP presidential candidate, but the politics in the party made it obvious to him that it would be impossible. This is why some of us respect him. He has enough money to spend in the primary election, but doing so does not make sense to him. He had the courage to walk away. We need that kind of courage in Aso Rock.
You can watch the interview here. (17:00 minute)
Adegori22 (
)