NEWS
Peter Obi Reacts After Gunmen Beheaded Abducted Imo Local Government Area Chairman
This article Click to see Video describes something that took place only a few minutes ago. Today, See Video Clip the report was distributed to the public by our publishers.
On the evening of Thursday, January 19, 2023, Christopher Ohizu, the chairman of the local government, was kidnapped, leaving the citizens of Ideato North Local Government Area in the state of Imo in a state of panic.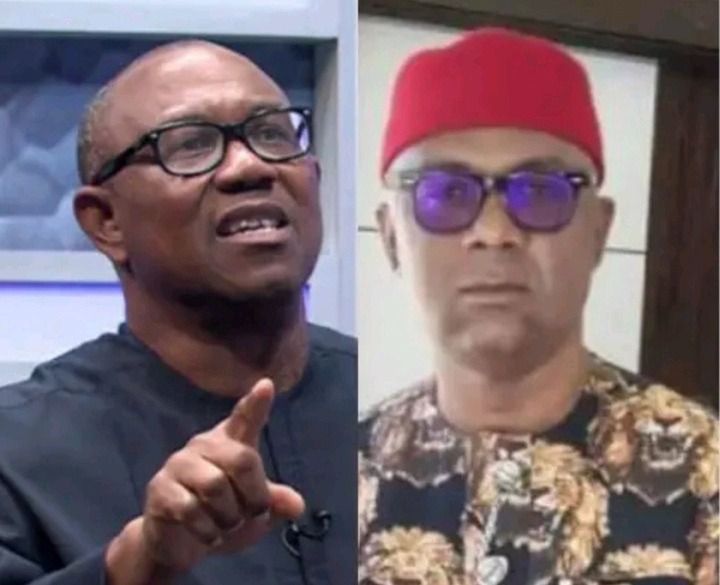 The daredevils uploaded a video of the terrible act to the deceased person's WhatsApp Status before they took their own lives. The death of the politician has sparked widespread outrage across Nigeria, particularly in the South Eastern region of the country.
Peter Obi, the presidential candidate for the Labour Party, reacted quickly to the tragic event and condemned the fatality that occurred. He made the point that insecurity is one of the important issues that needs quick response and that it is one of the challenges.
In his words on twitter, he wrote: "I condemn the gruesome killing of Christopher Ohizu, the Ideato North LGA chairman. Things like these ought not to happen. Insecurity remains a cause of concern. I commiserate with the IMSG and the family of the deceased."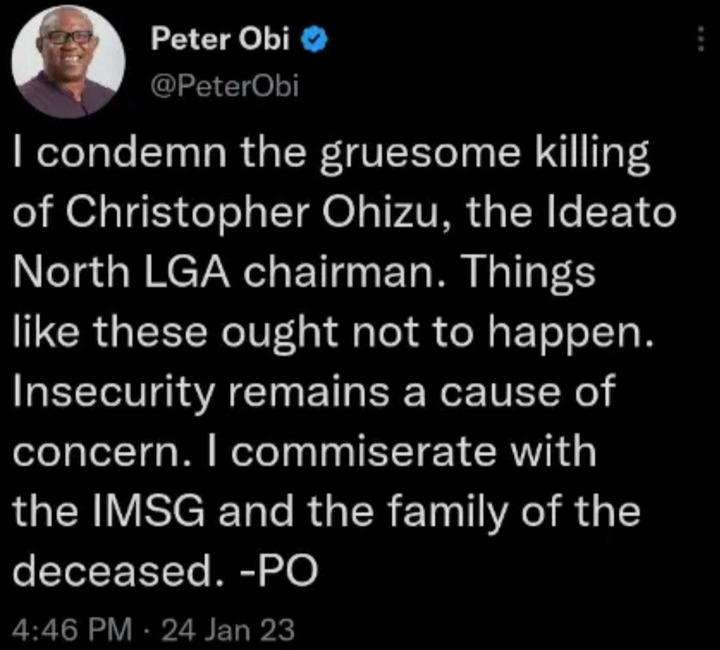 Source: Twitter
The news of the violent murder of a local government official by as-yet-unidentified gunmen has devastated me. Any act of violence must be condemned and dealt with severely. Serious security concerns have been raised for all of South East Nigeria and the state of Imo in particular.
Through Christopher Ohizu's demise, the people of Imo state have lost a great leader and advocate for social justice. Everyone needs to do their part to ensure that justice is served and that those responsible are held accountable. Updating the municipal security system is essential for the protection of citizens and their possessions.
As a result, it can be concluded that Peter Obi's speech accurately reflects the sentiments of the people in the South East and in the state of Imo. We can't let the tragic loss of Christopher Ohizu pass without remembering it. It should serve as a reminder of how urgent it is that the region confront its instability.
Darasimi98 (
)