NEWS
Oyetola vs Adeleke: Osun Governorship Election Tribunal fixes date for judgement
This article Click to see Video describes something that took place only a few minutes ago. Today, See Video Clip the report was distributed to the public by our publishers.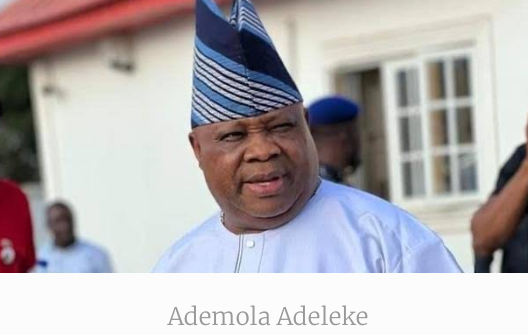 The Osun State Governorship Election Petition Tribunal will deliver judgement on Friday on the petition challenging the declaration of Governor Ademola Adeleke as the winner of the July 16 election.
Former Governor Gboyega Oyetola and his All Progressives Congress (APC) filed the petition against Mr Adeleke, his party, Peoples Democratic Party (PDP), and the electoral commission, INEC.
At its last sitting in Osogbo, the chairman of the tribunal, Tertsea Kume, said the panel would communicate the date for the judgement to the parties in the petition.
On Tuesday, the tribunal posted a notice announcing the date on the board outside the courtroom where it was meeting.
The panel is scheduled to render decision on Friday at 9 a.m., according to the notice that was signed by the tribunal secretary.
In August 2022, the three-member tribunal began hearing the election petition.
The petitioners' two primary claims are that there was over voting at 749 voting locations and that Mr. Adeleke falsified the academic credentials he submitted for the election.
The petitioners' case was debated for the next five months by the attorneys for Mr. Oyetola and the APC, while Mr. Adeleke's attorneys, the PDP and INEC, maintained their views.
Officials from the INEC were among the witnesses who were called and cross-examined.
Also brought to the court for inspection were the Bimodal Voter Accreditation System (BVAS) voting devices that were utilised to conduct the election.
All parties adopted their final written address on the date of the most recent adjournment.
The previous governorship election in 2018 was also contested between the two candidates, and the Supreme Court ultimately ruled in favour of Mr. Oyetola after the tribunal had declared his victory invalid.
Bawage (
)