NEWS
One PDP Candidate From A Royal Home Was Bringing Out His Head For People To See In Ekiti—Wike
NOTE: Click to see Recorded Video Clip
NOTE: Click here to watch what happened
During the governorship and senatorial campaign rally held in Rivers State, the Rivers State Governor, Nyesom Wike, revealed that one PDP candidate from a royal home was bringing out his head for people to see during the PDP presidential rally held in Ekiti State.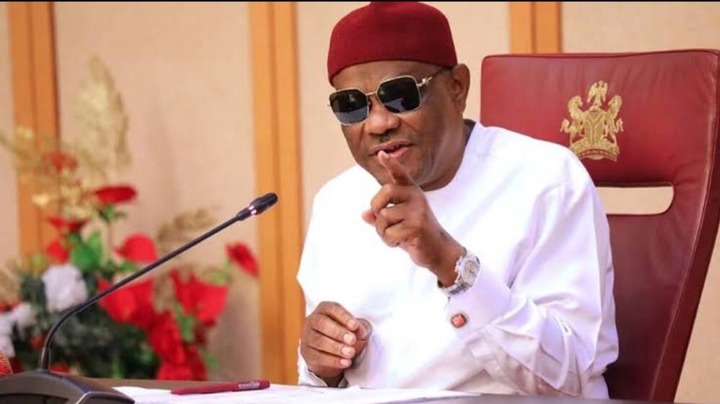 He revealed that he laughed when he saw them campaigning in Ekiti State. He however urged the people that most of those candidates are just here to make fake promises, pointing out that some of them can see their mother for a pourage of yam.
According to him, "No outsider, forget these people; for a pourage of yam, they can sell their mothers." Do you understand me? I watched some of them yesterday in Ekiti; they were bending their heads very well for people to see them. If you had watched that yesterday, you'd laugh. How can somebody from a royal home bring out his head? Please, you people should allow me; let them see me small; it's so unfortunate. 
Dear esteemed readers, Kindly share your thoughts and opinions concerning this post. 
Video Credit: YouTube 
Square (
)