NEWS
Ogun police arrest Portable for assault
According to reports coming from the PUNCH, Habeeb Okikiola, commonly known as Portable, has been arrested by the Ogun State Police Command following the extinction of a 72 hours ultimatum that was given to him to report himself for declining the police invitation over an alleged assault.
The report has it that the singer would stay in the custody of the police till Monday, 3rd of April when he would be charged in court.
Click to see the Video on Twitter,,,Watch video on Twittter
The report from the PUNCH claims that two videos emerged on the Internet earlier on Tuesday, displaying the musician showering curses and mauling some police officers at his Odogu bar in the Sango Ota area of Ogun State.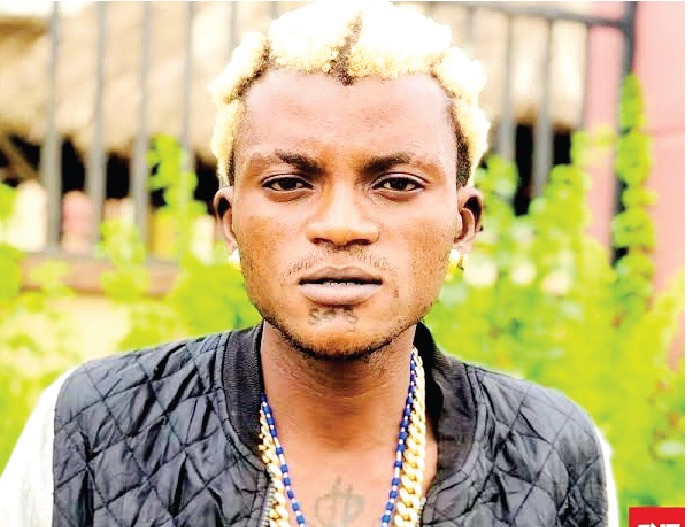 The report adds that the Force Headquarters in Abuja, through its spokesperson, CSP Olumuyiwa Adejobi, on Wednesday, disclosed that the singer's action was violent and criminal under the law.
The report further adds that a press statement by the spokesperson for the Ogun State Police Command, Oyeyemi was released asking Portable to either turn himself in at any police station in the state within 72 hours or face the risk of being arrested by the police once the time given is over. 
Maxonarts (
)