NEWS
Obi Recounts What Boris Johnson Said At The 16th Ayiam Osigwe Lecture In Lagos State
On Monday, presidential candidate of the Labour Party in the just concluded 2023 presidential election, Peter Obi attended the 16th Ayiam Osigwe Lecture in Lagos State, where he took home what Boris Johnson who also spoke during the program, said.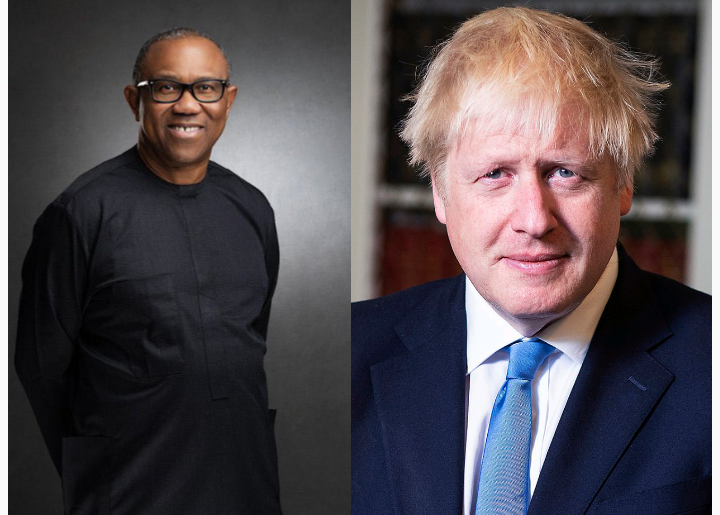 Click to see the Video on Twitter,,,Watch video on Twittter
The 16th Ayiam Osigwe Lecture which was held in Lagos State was chaired by Chief Emeka Anyaoku.
Reacting on Tuesday after attending the event, Peter Obi took to twitter to recount what Former UK Prime Minister, Boris Johnson, who was the guest speaker said at the event.
According to Peter Obi, Boris Johnson strongly maintained that democratic and economic development hinges on credible polls, education, and rule of Law.
Peter Obi believes in Boris Johnson's assertion as it aligns with his own school of thought. To express his agreement and support to Boris Johnson's assertion, Peter Obi noted that the Former UK Prime Minister's assertion resonates with the New Nigeria they committed to.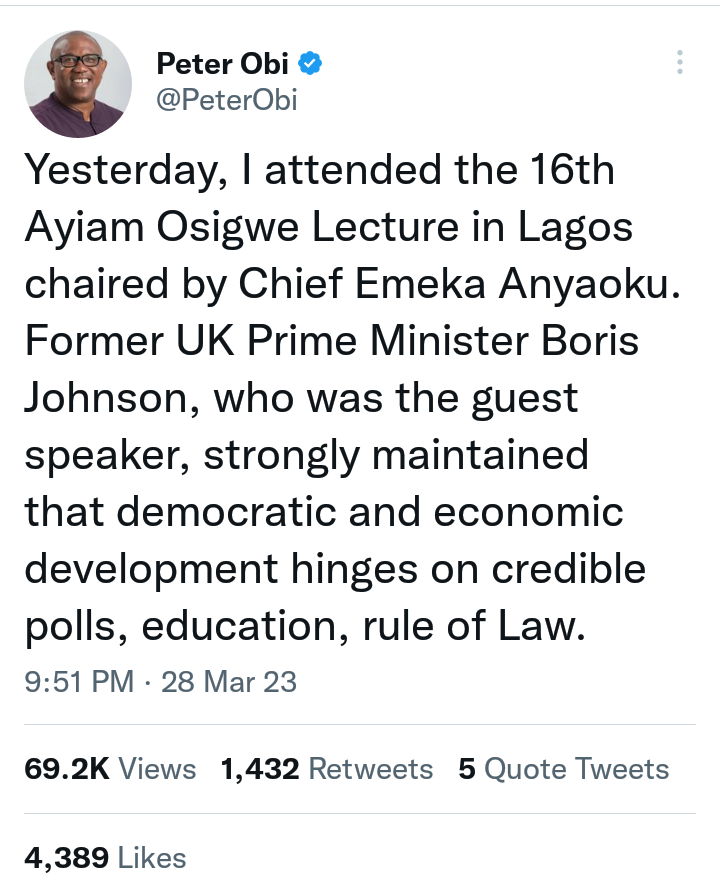 Mr_Counselor (
)