NEWS
Obasanjo Shared 50 Million Naira To Senators To Allow Him Go For Third Term – Orji Kalu Claims
A Video clip is available for this news. Feel free to watch it here
Former Abia state governor and a current federal lawmaker, Orji Uzor Kalu has claimed that former president Olusegun Obasanjo shared 50 million naira to some senators in order to Lure them to support his third term ambition.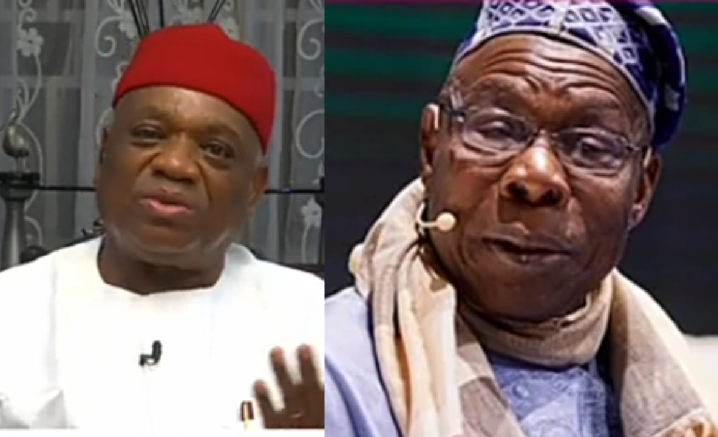 Speaking during yesterday's edition of Politics Tonight on TVC, Kalu said even though he could not verify the senators that were given the money, he can testify about the one from his constituency. He said he was very close to late Uche Chukwumerije. 
According to him the late senate informed him about the money but he asked him to return it. 
Hear him "It is true that he gave some senators 50 million naira. I know of Late Chukwumerije of the blessed memory. That is why I didn't come to the senate in 2007. He supported us to derail third term. Most people knew it was the truth. Uche gave his children the receipt. He told his children everything before he died. I gave him that seat in 2007 because he helped us to derail third term. I told him to go back to the senate. I told him he is a great man and I am younger. 50 million means nothing, he should give it back to them and he gave it back to them. And I promised him he will return to the senate and he did. I don't know about other senator but I know of my senator. He brought the money to me and told me it was what he got. I was very close to him. "

Enecheojo (
)