NEWS
Obasanjo Knelt Down To Beg Me To Allow Him To Continue In Office -Orji Uzor Kalu Claims
A Video clip is available for this news. Feel free to watch it here
Former Abia state governor and the Chieftain of the All Progressive Congress, Orji Uzor Kalu has claimed that former president Olusegun Obasanjo came to his bedroom and pleaded for him to support his second term ambition.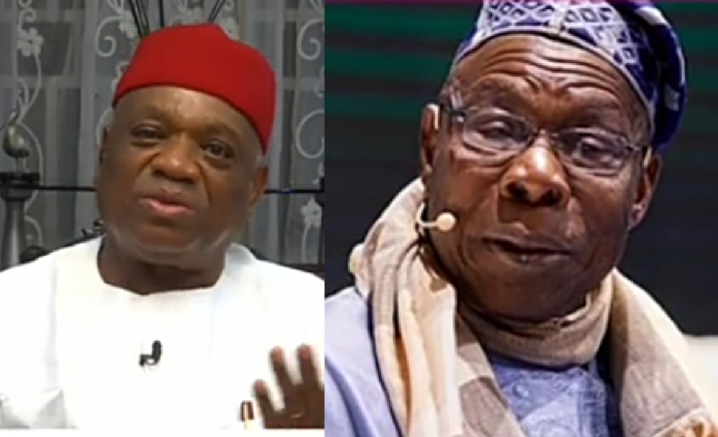 Kalu made the claim during his appearance on TVC political programme, Politics Tonight. According to Uzor Kalu, he can not speak for Atiku Abubakar. He said Atiku told him that Obasanjo begged him for support. 
Speaking further, Kalu said the incident happened at the Abia Governor Lodge when Obasanjo stormed his bedroom and knelt down to beg.
Hear him "I wasn't there when he prostrated for vice president Atiku Abubakar but I was in my bed room when the former president came to beg me. He knelt down begging me that we should allow him to go back when he was going sir second term in 2003. He also got the South African president to prevail on us to allow him continue. For me, I was not there when he knelt down for Atiku Abubakar to allow him. But he actually knelt down for me. It happened at the Abia governor lodge.
Enecheojo (
)