NEWS
Now they are sharing motorcycles in hundreds but after election, they will ban it- Shehu Sani
This article Click to see Video describes something that took place only a few minutes ago. Today, See Video Clip the report was distributed to the public by our publishers.
In less than one month to the general elections in Nigeria, a lot of politicians, especially those who are contesting for one position or the other, have started empowering the masses with the equipments they can afford.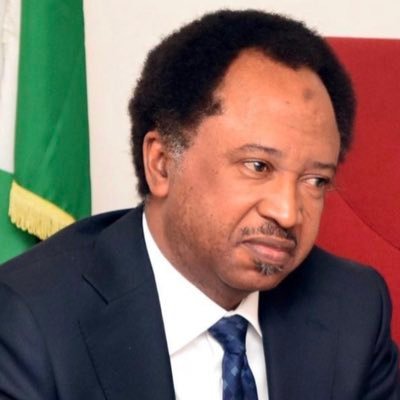 Of recent, some pictures of some politicians in the northern part of the country, who were gifting their supporters motorcycles and other equipmens, were shared on the internet, as this generated mixed reactions from tweeps.
However, while Senator Shehu Sani, who once represented the Kaduna Central Senatorial District, was reacting to this on his official Twitter handle this afternoon, he said that politicians again have started sharing motorcycles to people for their personal and commercial use but, as soon as the election is over, they will ban it usage because of insecurity.
He said, "Now they are sharing motorcycles in hundreds of thousands; after elections, they will ban it because it is used by terrorists."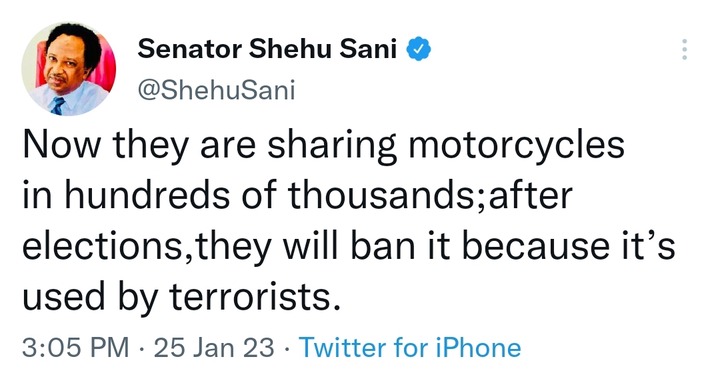 Mediateehem (
)