NEWS
Nobody would imagine that someone would emerge as president of Nigeria with less than 10M votes—Abuh
No one would have predicted that someone would become president of Nigeria with fewer than 10 million votes, according to Andrew Abuh, a member of the APC presidential campaign committee. 
In an interview with AIT broadcast on the Kakaaki show, Andrew Abuh said this in response to a host's claim that the presidential election was "laughable," saying that it was actually a close race. 
Click to see the Video on Twitter,,,Watch video on Twittter
Andrew Abuh started off by arguing that the presidential election was already won and lost, but it's unfortunate that some people are calling it a "laughable" election. He claimed that many individuals had to go out of their way to cast ballots in that election.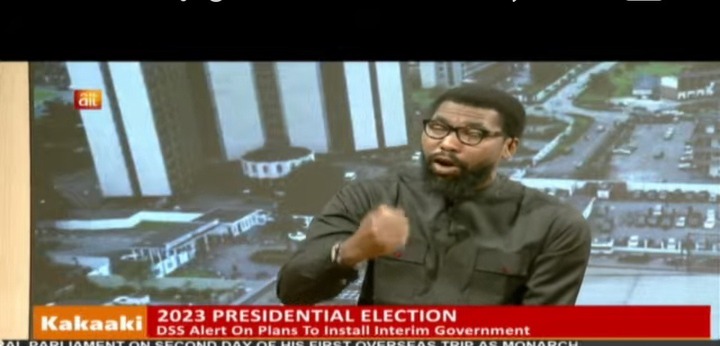 "I know how close the election was because I went all the way to my hamlet to cast my ballot. I won't pretend that the election went off without a hitch; there were certainly some questions raised, but were they substantial enough to throw the whole thing into doubt?" 
And then Andrew Abuh said, 
"We had four front-runners, two of them had six million votes or more, and the winner had eight million votes or more. So in our country, nobody would conceive that somebody would emerge as president with fewer than ten million votes." 
He concluded that the election was not "laughable" because of the close race.
https://www.youtube.com/live/WirRuwrwIBs?feature=share
writer11 (
)