NEWS
NCP Party endorses Peter Obi As Their presidential candidate
This article Click to see Video describes something that took place only a few minutes ago. Today, See Video Clip the report was distributed to the public by our publishers.
The National Conscience Party (NCP) has publicly declared their support for Peter Obi, the Labour Party's chosen candidate for the 2023 presidential election.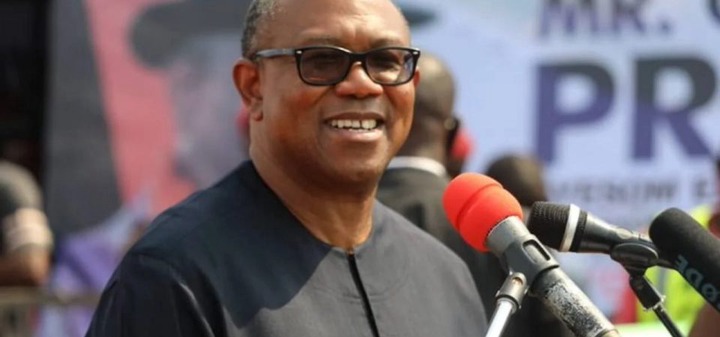 This announcement comes after a string of endorsements for Obi, including from former president Olusegun Obasanjo. The NCP's National Chairman, Dr Tanko Yinusa, released a statement on Monday, in which he pledged the party's commitment to campaigning for Peter Obi's election bid.
"We are committed to rallying our members and supporters across the country to actively campaign and vote for the Labour Party's candidate, as we align with their beliefs and policies.
After careful examination of both the party's platform and the qualifications of former governor Peter Obi and Datti Baba Ahmed, it is clear that Obi possesses the characteristics to earn the support of our party. As a result, the NCP has officially endorsed Obi as our presidential nominee for the 2023 election, based on his and Ahmad's 7 Point Agenda."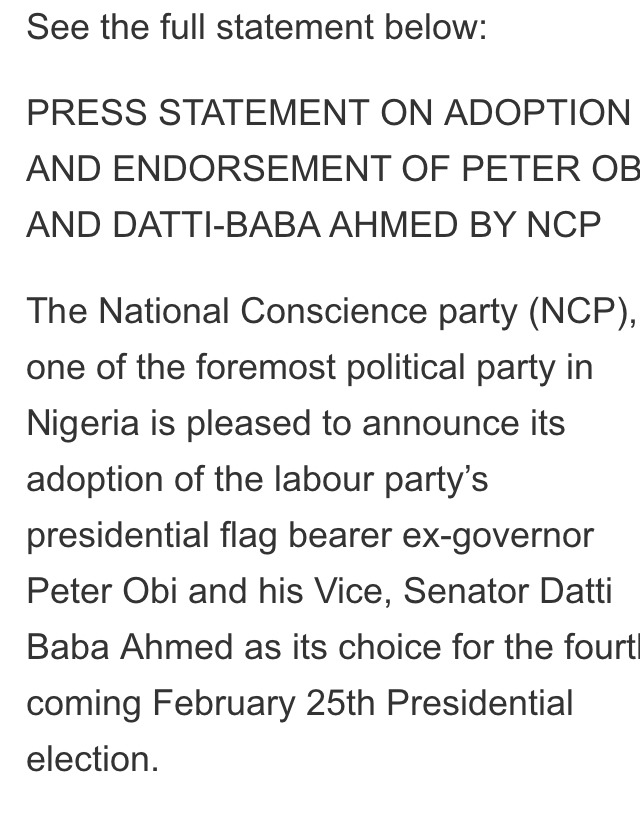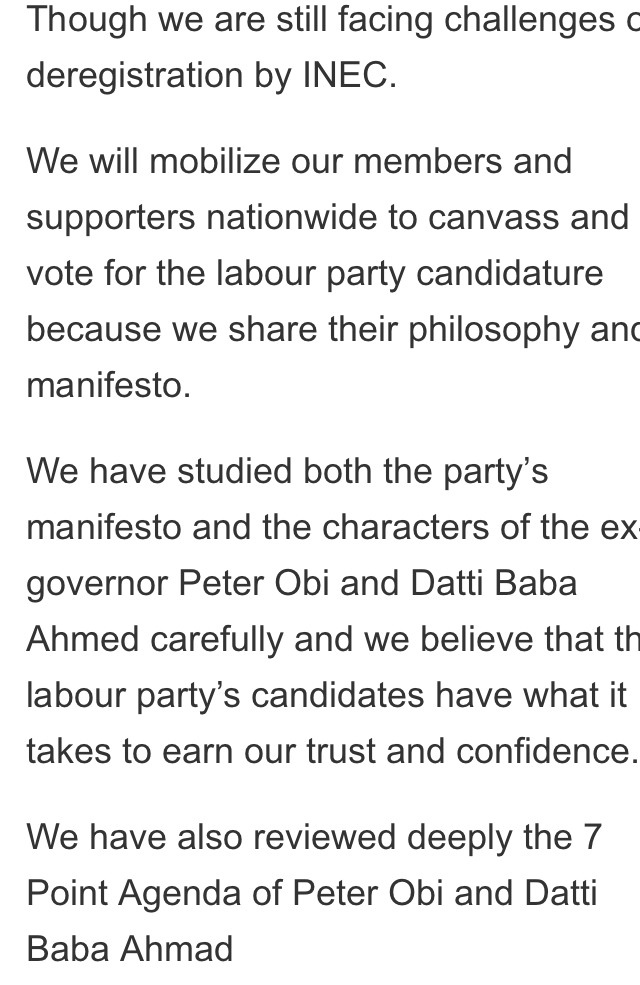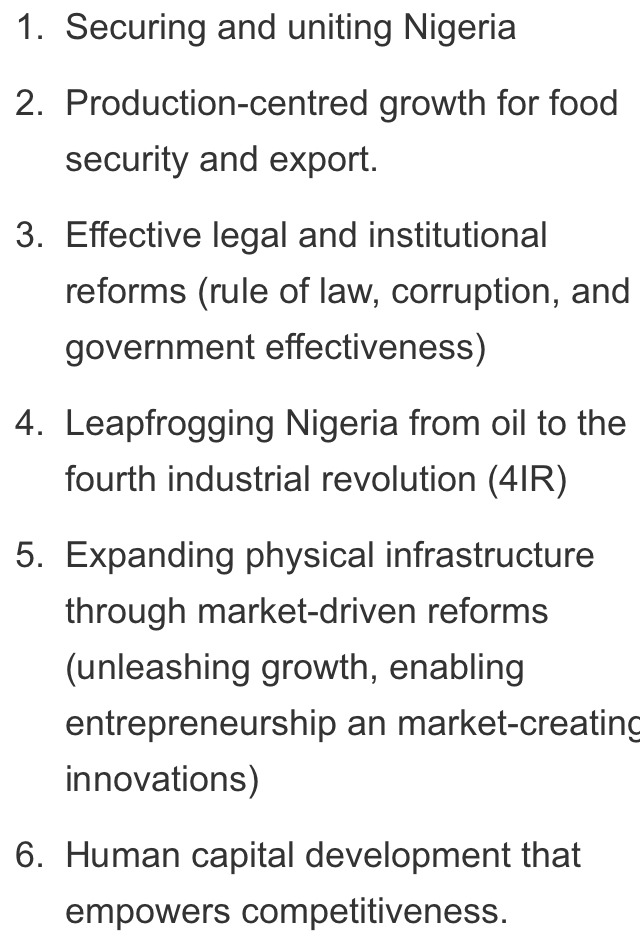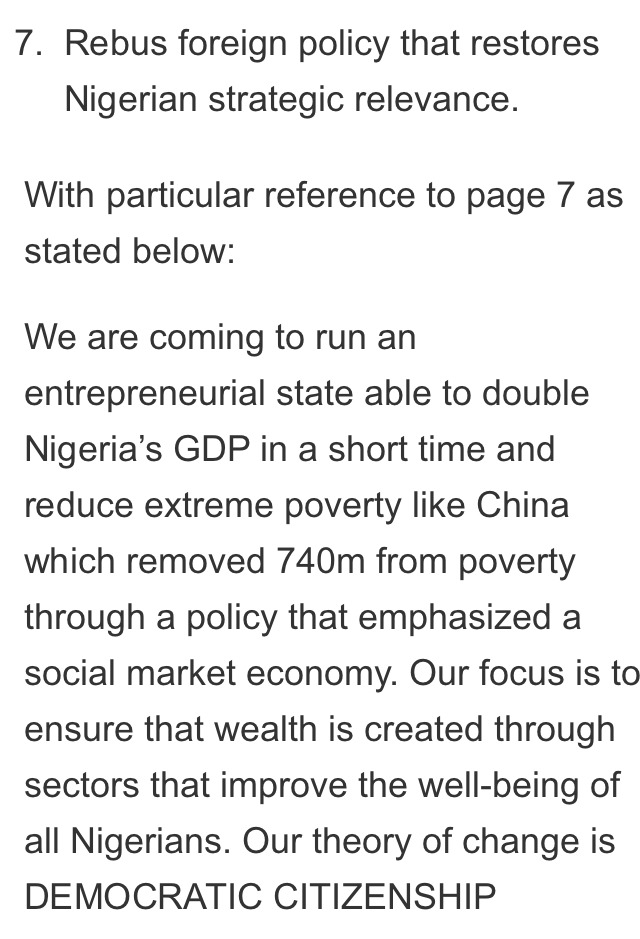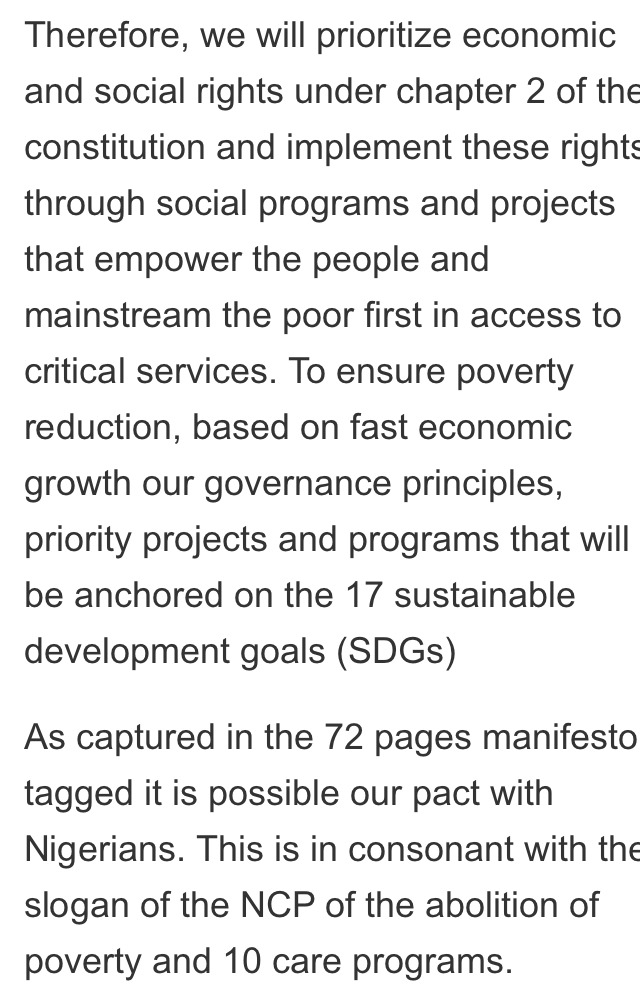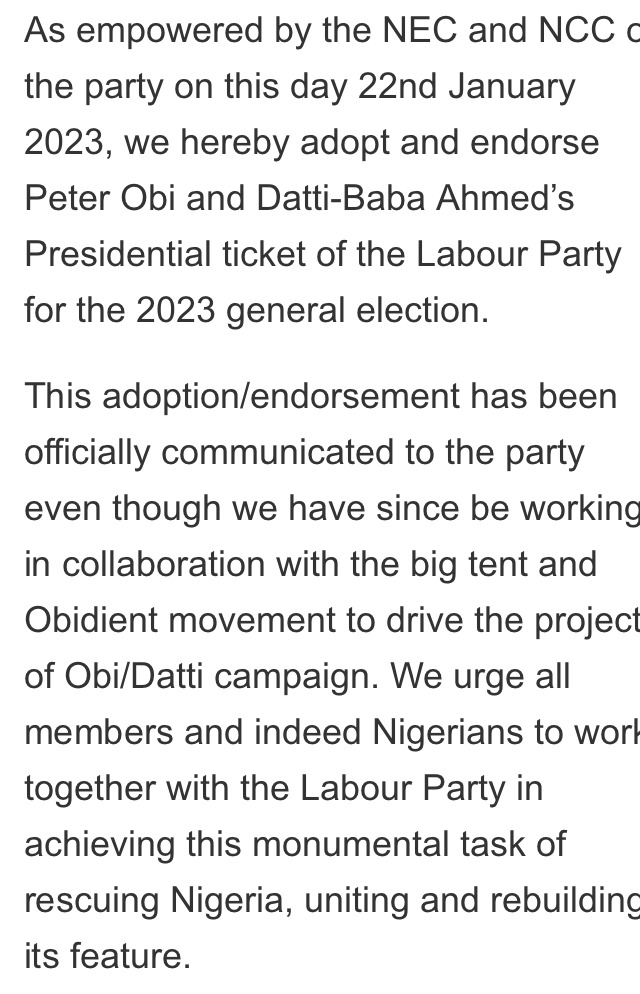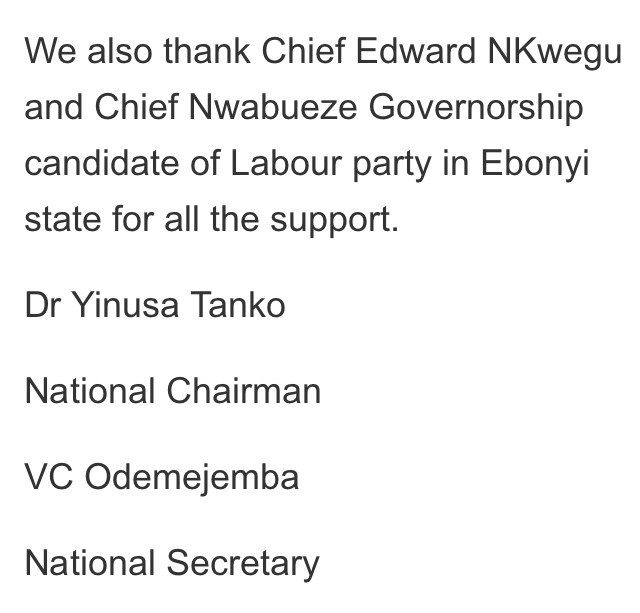 Ambaz (
)