NEWS
Naira Redesign: Tinubu Shedding Crocodile Tears – PDP Campaign
This article Click to see Video describes something that took place only a few minutes ago. Today, See Video Clip the report was distributed to the public by our publishers.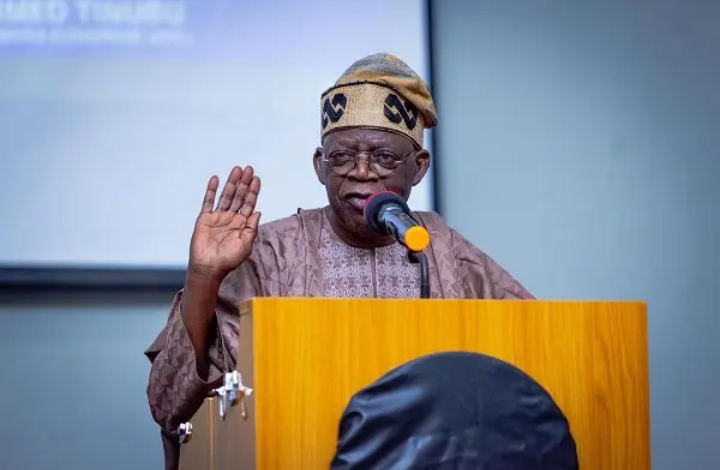 The Peoples Democratic Party (PDP) Presidential Campaign Council (PCC) has accused Presidential Candidate of the All Progressives Congress (APC), Bola Ahmed Tinubu, of trying to blackmail his party "over his looming devastating rejection by Nigerians."
Kola Ologbondiyan spokesperson of the Atiku/Okowa Campaign, said blackmailing President Muhammadu Buhari and blaming the APC-led Federal Government would not help Tinubu.
"Our campaign finds it pathetic that Tinubu is seeking a face-saving measure ahead of his shattering electoral defeat by wallowing in crocodile tears and alleging that the redesign of the naira notes and the fuel crisis under the APC administration, from which he allegedly has been corruptly benefiting, were plots to scuttle the 2023 general elections," said Ologbondiyan.
"It is unfortunate that Tinubu is attempting to mislead Nigerians by seeking to absolve himself and place the blame for the severe fuel shortage in the country on others in the Buhari led-APC administration, when in reality he (Tinubu) is known to be behind the callous and anti-people policies that have brought so much calamity to our country, including the ongoing persistent fuel shortage."
Politicians who have consistently won elections by using bullion vans, according to Ologbondiyan, have grown concerned about the Central Bank of Nigeria's (CBN) monetary policy to redesign the naira.
More shocking is the fact that Asiwaju Tinubu is currently working to disassociate himself from a government that he said he just put in place to deceive Nigerians and win their elections a few months before the Buhari administration ends.
"Except he is revealing their plans to Nigerians, how can Asiwaju Tinubu accuse a government he has been a part of since 2015 of attempting to undermine the 2023 elections? It is crucial to note that Nigerians who are willing to go great distances to cast their ballots are the true patriots who have endured great hardships as a result of the administration Asiwaju Tinubu imposed on them.
"In any event, it is apparent that Tinubu's life dream of becoming president has crumbled from the songs of grief of Tinubu," he stated.
Bawage (
)