NEWS
Naira Redesign: El-Rufai, Other APC Figures Speaking Up Because Of Elections – Atiku
This article Click to see Video describes something that took place only a few minutes ago. Today, See Video Clip the report was distributed to the public by our publishers.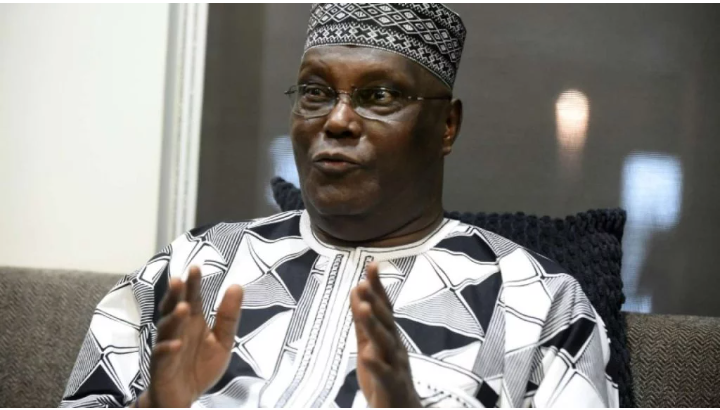 Former Vice-President Atiku Abubakar, Presidential Candidate of the Peoples Democratic Party (PDP), says Governor Nasir El-Rufai and other All Progressives Congress (APC) chieftains complaining about the naira design policy are only doing so because it is election season.
There has been outrage across the country over the inability of Nigerians to access the naira.
Governors from the ruling party met with President Muhammadu Buhari on Friday morning to ask for his help.
El-Rufai in particular has harshly criticized the strategy and bemoaned its impact on the general populace. According to Daily trust.
However, Atiku claimed that the APC leaders have hidden agendas in a statement that his special assistant for public communication, Phrank Shaibu, released on his behalf.
The statements attributed to the governor of Kaduna State, Mallam Nasir el-Rufai, about the situation brought on by currency shortages nationwide strike me as a low moment in the self-described Accidental Civil Servant governor's reputation.
"At a time when the Nigerian people are suffering from a currency crisis, it is dishonorable that the governor of Kaduna State would choose to engage in political wrangling over the problem rather than empathize with the people.
For the avoidance of doubt, the currency issue as it exists now is a disaster that the APC manufactured, and it would be foolish for the governor of Kaduna State or anybody else to link the PDP or its presidential candidate, Atiku Abubakar, to the crisis.
Atiku questioned why the APC leaders had avoided discussing certain issues that were thought to be detrimental to the interests of the average person.
"It is curious that Governor el-Rufai and other APC members waited this long to voice their dissatisfaction of political measures taken by their own political party. Perhaps this is the case because, during an election year, their own interests take precedence over those of the general population.
"In actuality, the ongoing fuel shortage and, in fact, the currency problem that el-Rufai so vehemently lamented about did not simply begin today. Nigerians have been dealing with the issue of gasoline scarcity in major cities across the nation for almost two years, in locations like the Federal Capital Territory, while el-Rufai and other APC critics who were yelling foul turned a blind eye to the agony of Nigerians.
The PDP and Atiku Abubakar, on the other hand, have consistently called attention to the hardships that the APC administration has subjected Nigerians to over the course of the past nearly eight years. "Nigerians surely know better who loves them more between Atiku who has remained on the side of the masses and the presidential candidate of the APC, Bola Tinubu, who has never come out in defense of the people against the hardship that the APC has subjected the country to since it took power in 2015."
Umaroo1 (
)