NEWS
Naira Redesign And Fuel Scarcity Will Not Stop Me From Winning – Tinubu
This article Click to see Video describes something that took place only a few minutes ago. Today, See Video Clip the report was distributed to the public by our publishers.
The presidential candidate of the All Progressives Congress (APC), Bola Ahmed Tinubu has reacted to Atiku Abubakar, the presidential candidate of the people's Democratic Party (PDP), for saying that the change of currency and Petrol Scarcity will affect Tinubu campaign.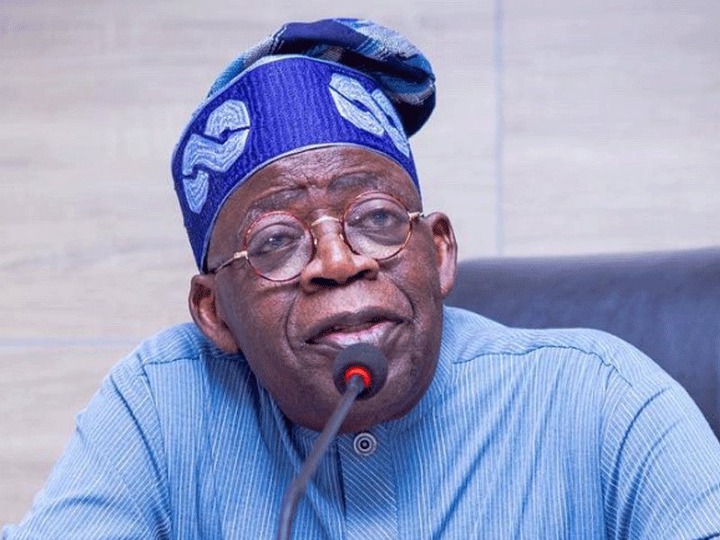 Tinubu reacts that the redesign of the Naira and fuel scarcity that is aimed at manipulating his victory on February 25, will not affect him.
He further added that they are free to let fuel be scarce, and change Naira notes, but he will win.
He said: "Petrol Scarcity, Naira Redesign Ploy to Sabotage My Victory in the Election. Let fuel be scarce, change ink of Naira, I will win, declares former Lagos governor".
This was confirmed and disclosed by the popular Nigeria news platform, This Day on their verified Twitter account a tweet.
Below is a screenshot of their tweet.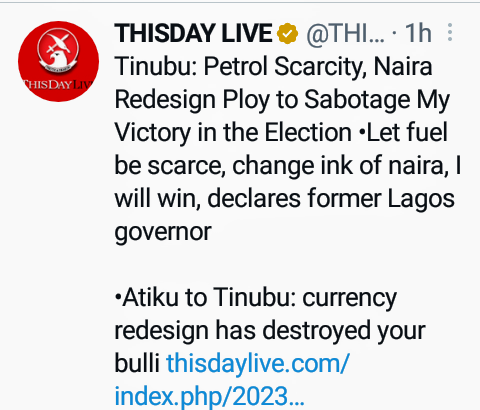 Kindly leave a comment with your opinion and follow me for more informative content.
SOURCE: This Day and Twitter.
Vincent73 (
)