NEWS
"Let Us Leave LP For PDP. LP Is PDP's Headache, Not Ours"—Festus Keyamo Says.
A Video clip is available for this news. Feel free to watch it here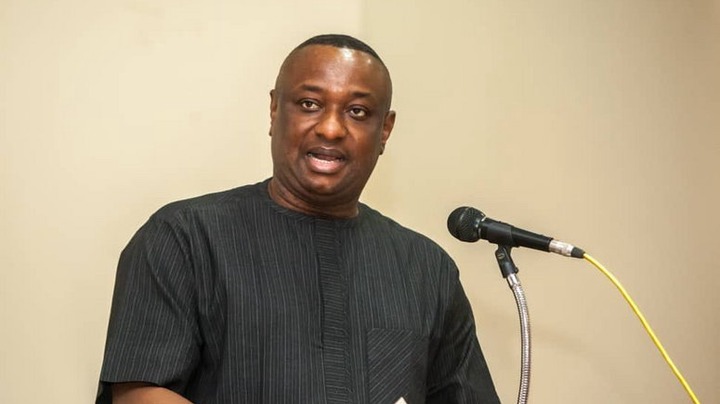 Festus Keyamo who happens to be a popular Nigerian politician has recently made a statement about the Peoples Democratic Party. Through a tweet which he made on his official Twitter page, Festus Keyamo stated that the Peoples Democratic Party was trying to the drag the All Progressive Congress into their fight with the Labour Party which wasn't appealing to him.
He further stated that the Labour Party was a pain to the PDP as he urged all APC members and supporters to do away with anything about the Labour Party.
In his words, "The PDP is trying to cunningly drag APC into their dog fight with LP. Let us leave LP for PDP. LP is PDP's headache, not ours. Please, BATIST, let them fight themselves to extinction. After they finish fighting and look up, @officialABAT will be already taking his oath of office."
Many people who saw this were amazed as they reacted vigorously to the post, while others gave their thoughts and opinions on what they saw.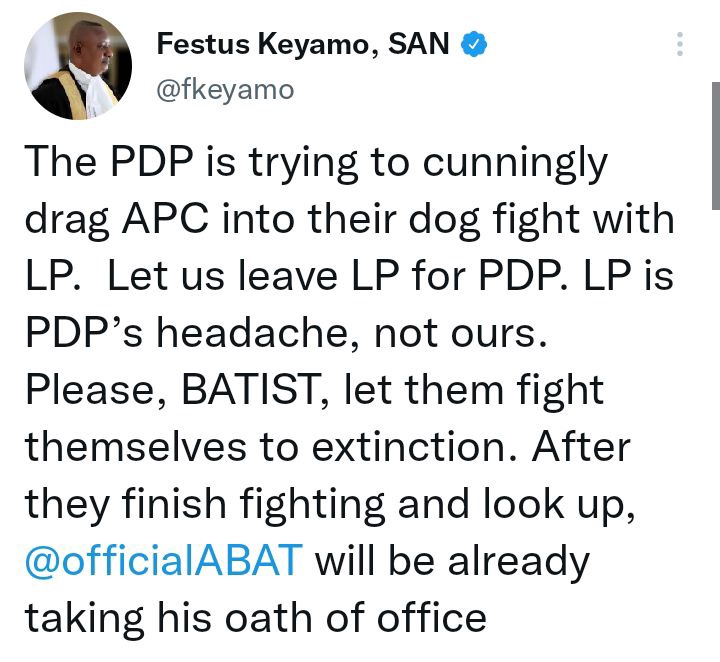 Kindly share with us your thoughts as we will be expecting your feedback on this.
Bettertainment (
)