NEWS
Lagos Was A Super Slum Until Tinubu Became Governor – Shettima
This article Click to see Video describes something that took place only a few minutes ago. Today, See Video Clip the report was distributed to the public by our publishers.
According to information sourced from Channels Television, Kashim Shettima, the vice presidential candidate of the APC has come up to praise his principal the presidential candidate of the APC, Bola Tinubu for the transformation of Lagos State. It will interest you to note that Shettima said, "When Bola Tinubu was the governor of Lagos, you and I know that the fear of Lagos for the average northerner was the beginning of wisdom."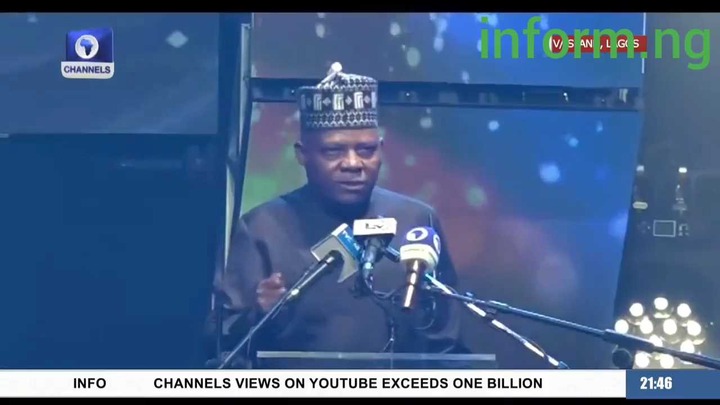 He went on to say, "Lagos was a super slum but because of the quality of Tinubu's ideas, Lagos is now the third largest economy in Africa. From N600m monthly internally generated revenue to N61 billion, and Lagos is now projected to be the third largest economy by the end of the decade."
It will interest you to note that Shettima after praising his boss called on Nigerians to elect Tinubu in the forthcoming presidential election next month, stressing that he would bring his wealth of experience to bear if elected. He also revealed that Tinubu has been of great help to northern politicians who were facing which hunt as he has always sheltered them.
He said, "Those of us from the north owe him a debt of gratitude for supporting our leader President Buhari in the 2015 and 2019 general elections." Lagos has been an ancient state and even a former Federal Capital Territory (FCT) of Nigeria. Do agree that Bola Tinubu was the brain behind the transformation of Lagos State? Feel free to share your thoughts on this.
Kingscommunications (
)