NEWS
Labour Party is PDP's Headache, Let Them Fight Themselves To Extinction – Keyamo Tells BATISTs
A Video clip is available for this news. Feel free to watch it here
The official spokesperson of the Bola Ahmed Tinubu presidential campaign, Festus Key Keyamo has warned supporters of the APC candidate to desist from interfering in the recent blow offs between the Peoples Democratic Party and the Labour Party.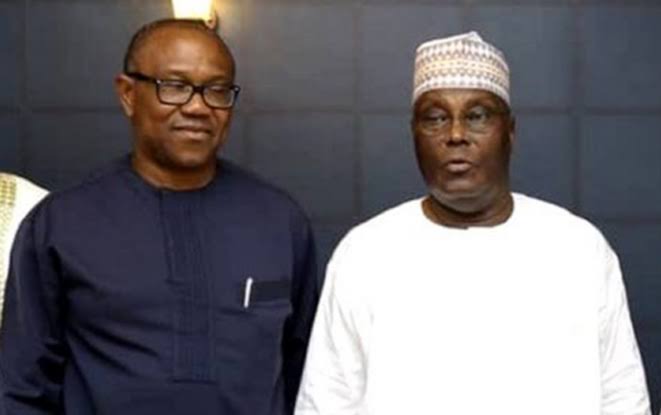 In a post on his official twitter account on Wednesday evening, the minister of state, Labour and employment referred to the Labour Party as PDP's headache. According to him, BAT supporters should let PDP and LP fight themselves to Extinction so that Tinubu can assume office.
"The PDP is trying to cunningly drag APC into their dog fight with LP. Let us leave LP for PDP. LP is PDP's headache, not ours. Please, BATIST, let them fight themselves to extinction. After they finish fighting and look up, @officialABAT will be already taking his oath of office," Keyamo wrote.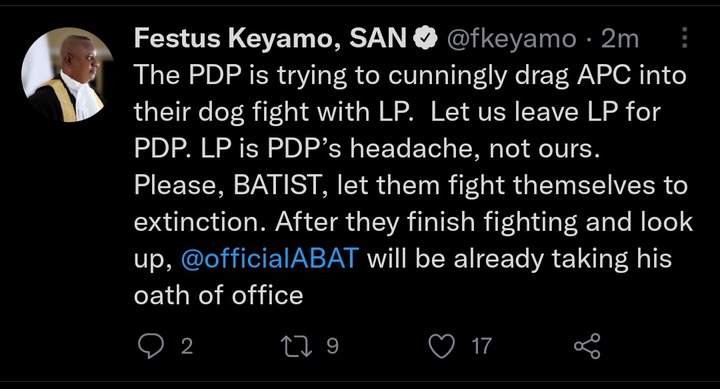 However, some reactions to Keyamo's tweet read thus:
Echo Maestro: "This battle of criminality is btw PDP vs APC… Both party will surely drag themselves off the presidential race clea2ring a smooth path for Obi… Checkmate".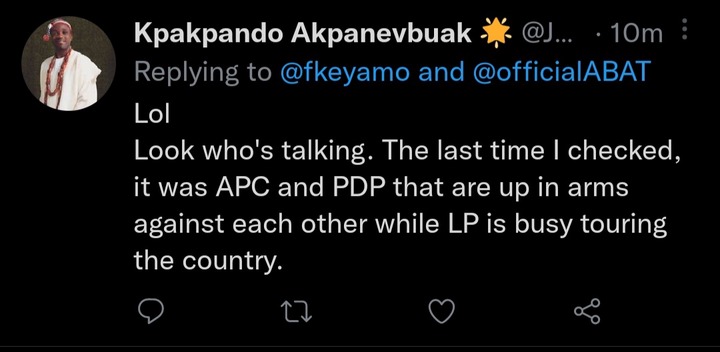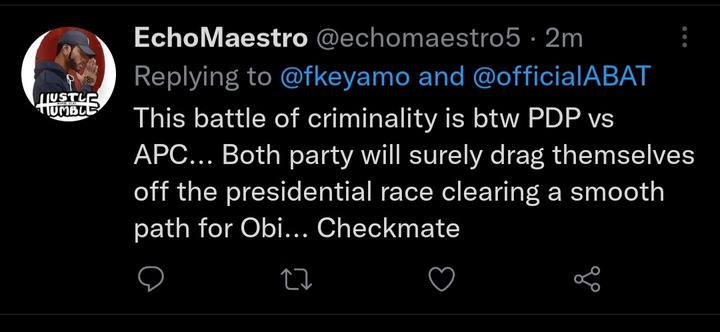 Photo Credit: Twitter
What do you think about this?
JennDaniels (
)