NEWS
Kwankwaso Reveals Why He Could Not Reach An Agreement With Peter Obi For A Possible Merger.
A Video clip is available for this news. Feel free to watch it here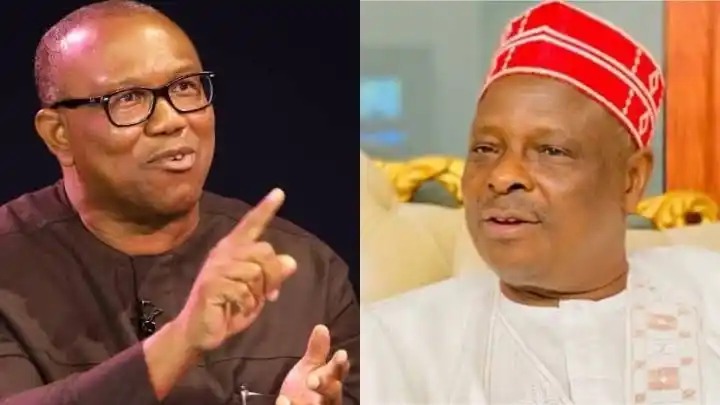 In a statement made public his Twitter account ahead of the 2023 presidential election on February 25, Rabiu Kwankwaso, the presidential candidate of the New Nigeria People's Party (NNPP), explained why he and Mr. Peter Obi, the presidential candidate of the Labour Party (LP), were unable to come to an agreement. When Kwankwaso first indicated interest in collaborating with the Labour Party, it was during the height of its publicity blitz, so they were unable to reach an agreement. He clarified this on Wednesday at a press conference held at Chatham House in London.
On the Labour Party, I was initially interested in working with them, but at the time, they were at the height of the media enthusiasm and we couldn't reach a compromise, according to Rabiu Kwankwaso's original comment, which he quoted. The majority of people are in favour of our national party, the NNPP.
In response to a question from an audience member who compared the NNPP and LP's campaign platforms, the former governor of Kano State said that his credentials were superior to those of his LP rival. He continued by saying that the NNPP had broad public support and would be effective in winning over voters, especially in the nation's north, while gradually gaining strength in the south.
Davsim (
)