NEWS
JUST IN: Uche Ikonne, Abia PDP Governorship Candidate, Is Dead
This article Click to see Video describes something that took place only a few minutes ago. Today, See Video Clip the report was distributed to the public by our publishers.
It is with great sadness that we report the passing of Uche Ikonne, the governorship candidate of the Peoples Democratic Party (PDP) in Abia. A party chieftain confirmed the news to TheCable on Wednesday, and Uche Ikonne's son also announced the tragic development in a statement on the same day.
According to the statement, Uche Ikonne died early Wednesday morning at the National Hospital Abuja, after a brief illness. He had been recovering after receiving proper treatment in the United Kingdom, but unfortunately, he relapsed a few days ago and suffered multiple cardiac arrests from which he did not recover. The family plans to release more details and arrangements for the funeral after holding meetings and discussions within the family.
Uche Ikonne was a respected figure in the state of Abia and was highly regarded by many. He was a former vice-chancellor of the Abia State University (ABSU), and had a strong passion for public service. He had a successful career in education, and his contribution to the field will be remembered for years to come.

In the PDP governorship primary election held in May 2022, Uche Ikonne polled 468 votes, defeating five other contestants. Lucky Igbokwe came a distant second with 45 votes, while the only female contestant, Ngozi Merenge, scored five votes.

The late Uche Ikonne was a well-known figure in the state of Abia, and was highly respected for his contributions to the field of education. His passing is a great loss not only to the PDP, but to the entire state of Abia. His vision for the state and his plans for its development will not be fulfilled, and it is now up to the PDP to choose a new candidate to carry on his legacy.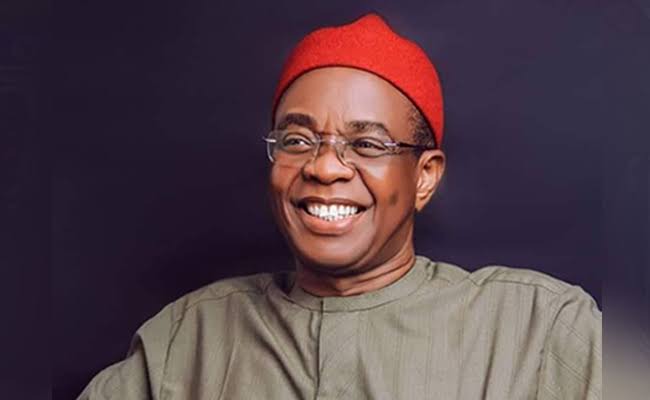 The PDP and the people of Abia have lost a great leader in Uche Ikonne, and he will be greatly missed. Our thoughts and prayers are with his family and loved ones during this difficult time. May he rest in peace.
IAmGraced (
)