NEWS
'It Will Be A Shame For APC Northern Governors To Turn Around & Say They Don't Want BAT' -Gov. Sule
This article Click to see Video describes something that took place only a few minutes ago. Today, See Video Clip the report was distributed to the public by our publishers.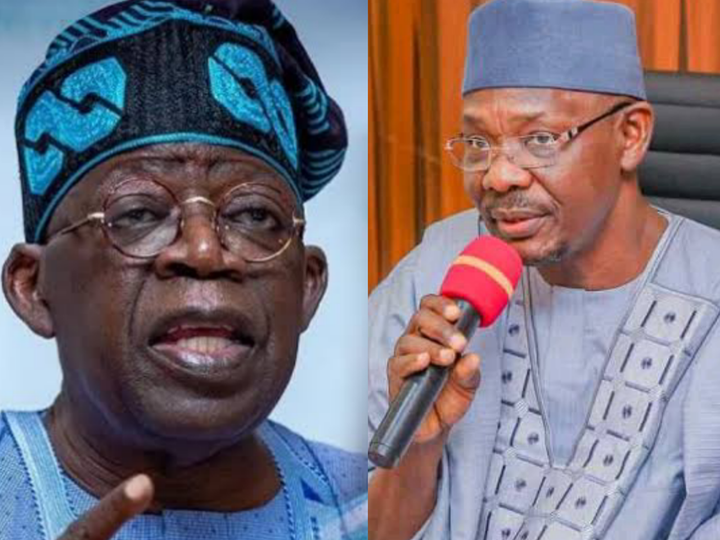 The Governor Of Nasarawa state, Abdullahi Sule has alleged that it will be a slap on the faces of the APC Northern Governors if they betray the Presidential candidate of the Party, Asiwaju Bola Ahmed Tinubu. Governor Sule stated that the North did not just decide to zone the ticket to the South yesterday, he alleged that there were several meetings and that the North came with the conclusion that the South should get the chance out of the spirit of fairness and equity. 
Governor Sule argued that it will be a shame for the Governors to turn back today and say they are no longer supporting Asiwaju. He stated openly that he have no idea why Asiwaju said what he said at Abeokuta. However, he identified that as far as the APC is concerned they are all working as a team with the Presidential candidate. 
He said, "I don't know about the fifth columnist but I heard about the one that the governors of the APC from the North were not working for Asiwaju. I will be shocked and surprised if there is any governor that is not supporting Asiwaju. It will be a shame to the APC Northern governors to turn around and say they don't want Asiwaju again, we cannot do that. I mean people will even laugh at us.
At a time when there is a need to take position, the APC Northern governors came out clearly without any ambiguity to say that they want this position to leave the North and go to the South and that was how Asiwaju emerged."
Oxygen (
)