NEWS
Investigation of Allegations Against Tinubu and Atiku Proves Nobody Will Arrest Them — Femi Falana.
This article Click to see Video describes something that took place only a few minutes ago. Today, See Video Clip the report was distributed to the public by our publishers.
Popular human rights lawyer and Senior Advocate of Nigeria (SAN), Femi Falana, recently made a bold statement during an interview with Channel's Television Sunrise.
He said that if the allegations against PDP's Presidential candidate Atiku Abubakar and Presidential Candidate of All Progressives Congress (APC) Bola Tinubu are investigated, nobody will arrest them.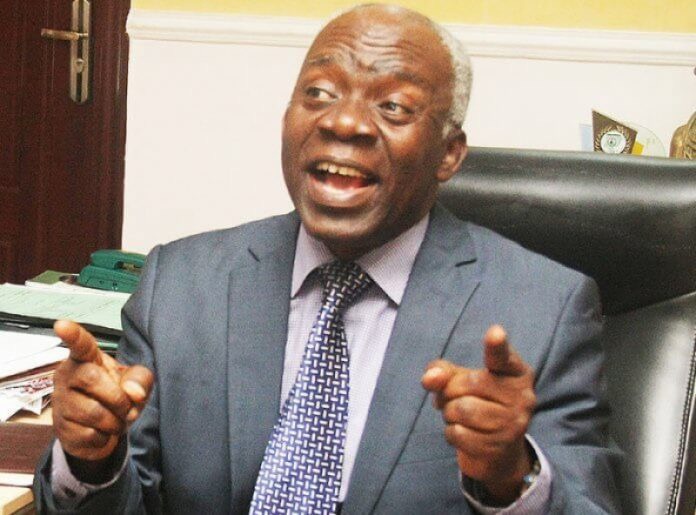 Mr. Falana's statement comes at a time when a petition has been filed against both men. The petition, which was filed by a group of concerned Nigerians, states that Mr. Tinubu and Mr. Abubakar should be disqualified from taking part in the 2023 presidential elections due to allegations of fraud.
In his statement, Mr. Falana also pointed out that the section of the constitution that may disqualify a presidential candidate from contesting in an election over fraud allegations has been ripped off.
As such, if the allegations are investigated as being demanded, who is going to arrest them? He added that if, eventually, the allegations are investigated, they won't be arrested.
Mr. Falana's statement has generated a lot of interest among Nigerians, as it is seen as a clear indication that the allegations against Mr. Tinubu and Mr. Abubakar will not be taken seriously. It is also a clear indication that the allegations are not likely to result in any legal action being taken against either of the two men.
As the 2023 presidential elections draw closer, it remains to be seen whether the allegations against Mr. Tinubu and Mr. Abubakar will be adequately investigated. And if they are, will they be arrested? Only time will tell.
Link to the video below.
Businessadvocate (
)