NEWS
Interim Government: Some Of Us Suffered To Restore Democracy And Continued To Stabilise It – Keyamo
Festus Keyamo, the Minister of State for Labour and Employment, has recently urged individuals who are advocating for an interim administration in anticipation of court rulings surrounding the contested presidential election (in which Bola Ahmed Tinubu was declared the winner) to put an end to their calls.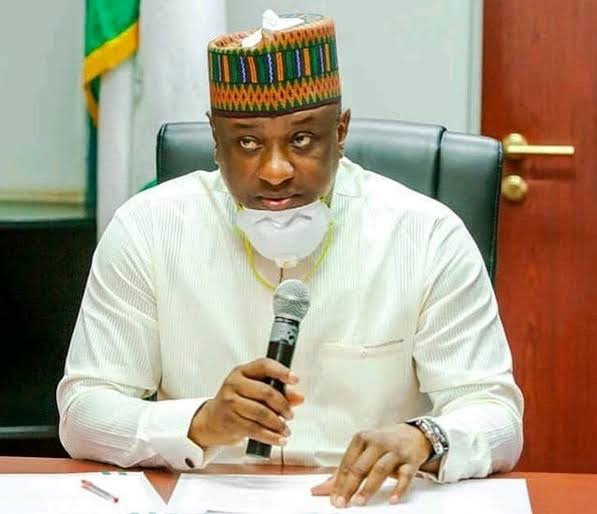 The Minister said this on his verified Twitter account while posting images of the challenges he faced while trying to contribute to the return of democracy to Nigeria. He also provided arguments for why a military takeover or an interim administration should not be an option after 24 years of interrupted democratic rule in the West African country.
Click to see the Video on Twitter,,,Watch video on Twittter
His words: "For those who are calling for an Interim Govt or some kind of unconstitutional intervention in our democratic journey, we remind them that some of us and millions of other Nigerians suffered to restore democracy & continued the struggle to stabilise it and its institutions. For the younger ones who think our democracy is not making progress, they should take their time to read our experiences during Military rule; never again! I am compelled to retweet some of my experiences at fighting to stabilise democratic institutions which I posted some years ago."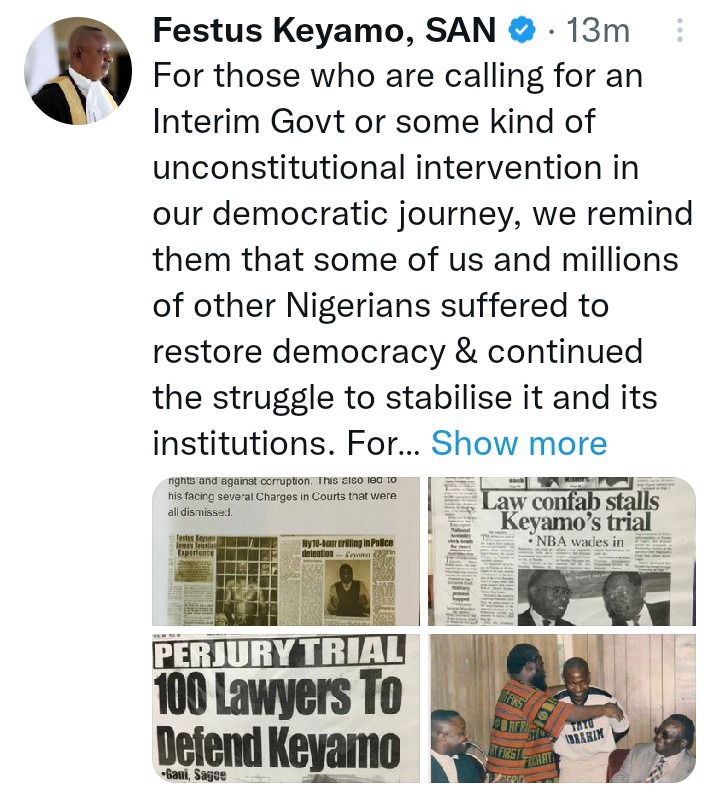 Recall that during an interview on Channels Tv, senator Datti Baba-Ahmed, the Vice Presidential candidate of the Labour Party in the recently concluded presidential election, urged the Chief Justice of Nigeria and President Buhari not to swear in president-elect senator Bola Ahmed Tinubu as president of Nigeria pending court decisions regarding the flawed presidential election.
The Department of State Service (DSS) also warned that there is a scheme to create an interim government and that those planning to truncate Senator Bola Ahmed Tinubu's inauguration ceremony should put their plans to sleep.
Metaform (
)