NEWS
In 2005 When Peter Obi Was To Be Robbed Of His Full Tenure, I Went All Out To Defend Him – Keyamo
Festus Keyamo has sparked reactions on social media after he went down memory lane to narrate how he went all out to defend Peter Obi when he was to be robbed of his full tenure. He said that even when legendary lawyers like the late Gani Fawehinmi were not in support of his views on the issue, he defended Peter Obi based on his conviction even when he had not met him before.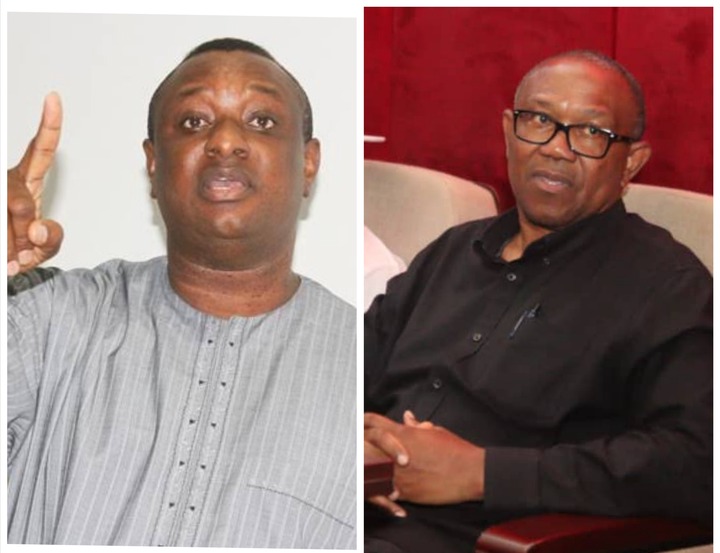 Click to see the Video on Twitter,,,Watch video on Twittter
In the post he made his verified Twitter handle, he said – "On March 18th, 2005, when the issue of the tenure of a Governor who retrieves his mandate through the judicial process was not settled, and when Peter Obi was to be robbed of his full tenure, I went all out to defend him and insisted he must spend his four years in office based on the provisions of the Constitution, even when legendary lawyers like my late boss, Chief Gani Fawehinmi, SAN, SAM, held a different view. We continued to push this point until the Supreme Court vindicated some of us at the Bar."
Sharing a photo of a newspaper dated March 18th, 2005, which carried an article of how he insisted that Obi must spend his complete four years in office, Keyamo who was the spokesperson for the All Progressives Congress Presidential Campaign Council, said that he has been in the business of defending patriotic beliefs for many years, and that when some of them say that the law has no place for sentiments on social media, people should believe it.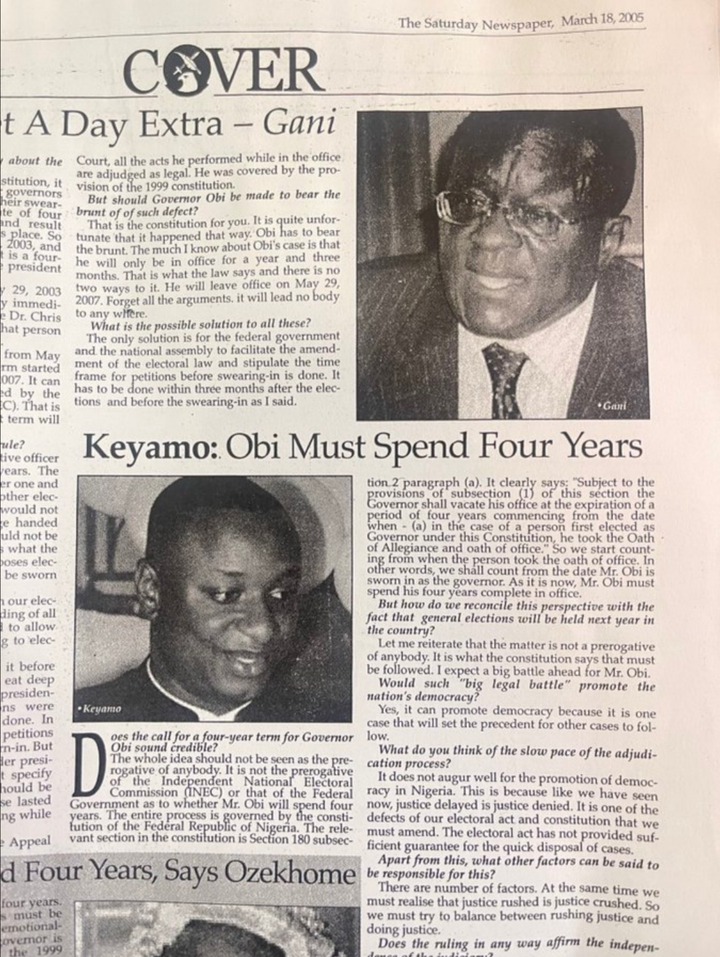 He asked if people saw the way the courts dismissed the various cases that were seeking the disqualification of the President-elect, Bola Tinubu, and the Vice President-elect, Kashim Shettima, just as they had predicted.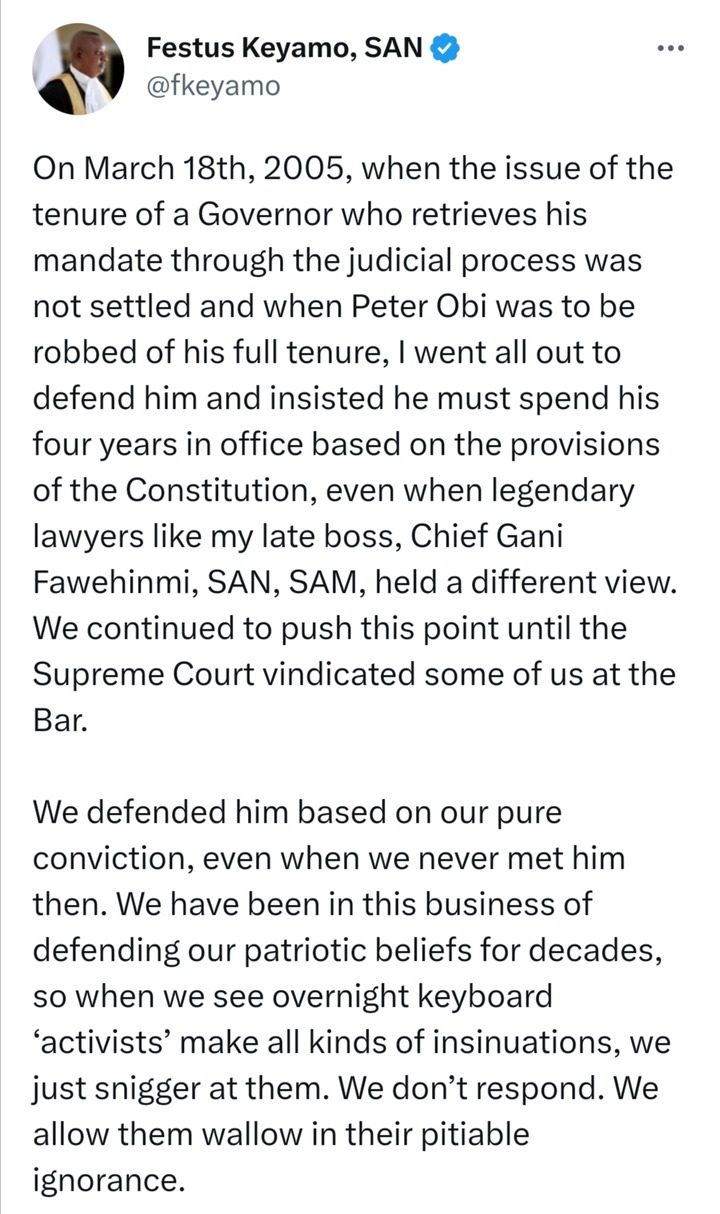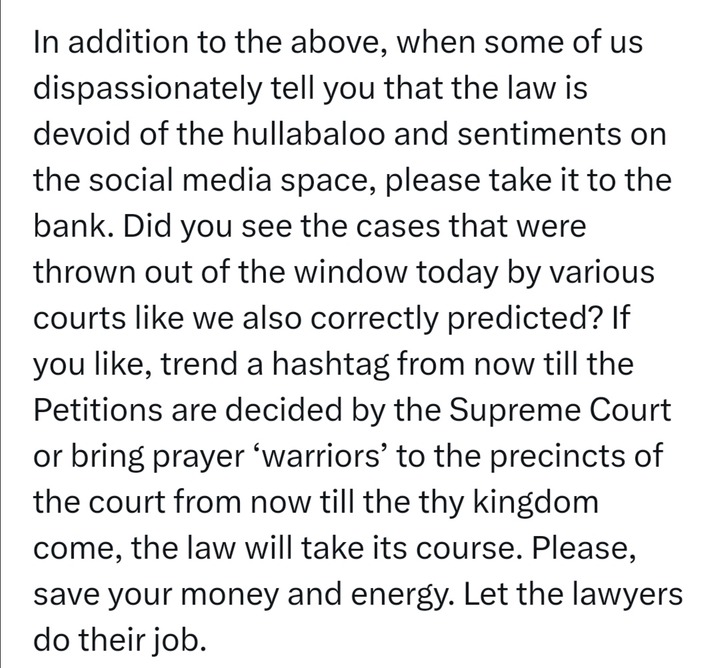 In addition, he said that if people like, they should trend a hashtag however they want, or bring prayer warriors to the premises of the court, the law will take its course.
What do you have to say about this statement by Keyamo? Feel free to share your thoughts with us.
Richiehenshaw (
)