NEWS
I'm Not A Chieftancy Person, But I'll Keep This Title In My Museum—Wike to Umuma Council of Chiefs
This article Click to see Video describes something that took place only a few minutes ago. Today, See Video Clip the report was distributed to the public by our publishers.
During the governorship campaign rally held in Umuma Community in Rivers State, the Rivers State Governor, Nyesom Wike, thanked the council of chiefs in Umuma Community for giving him a chieftancy title during his visit to the state. Wike stated that he's not a chieftain, but added that he's going to keep the title in his museum.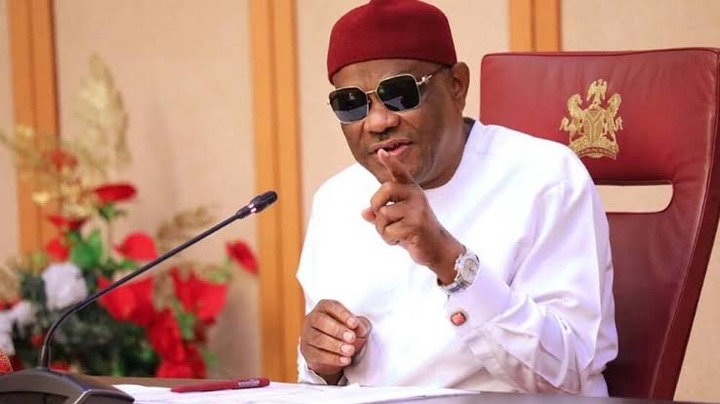 He further stated that his title would give him the benefit of visiting them to get one bottle of drink and of having them come to him to get one bottle also. However, Wike urged the people to vote for the PDP governorship candidate in the state.
According to him, "Let me thank the Umuma council of chiefs for this chieftancy you've imposed on me." I want to sincerely thank you people. You know, ordinarily, I'm not a chieftain, but I thank you for giving me this opportunity. It'll be in my museum. Chieftancy! Chieftancy! Sometimes, I will come and confer with you people, bringing only 1 bottle because, with the number of chieftancies I have, I can't keep them all.
Dear esteemed readers, Kindly share your thoughts and opinions concerning this post. 
Video credit: Channels Television (17:45)
Square (
)