NEWS
Igbos Went For Obi, You Don't Expect Me To Sit Back And Watch Tinubu Murdered Politically – Fayose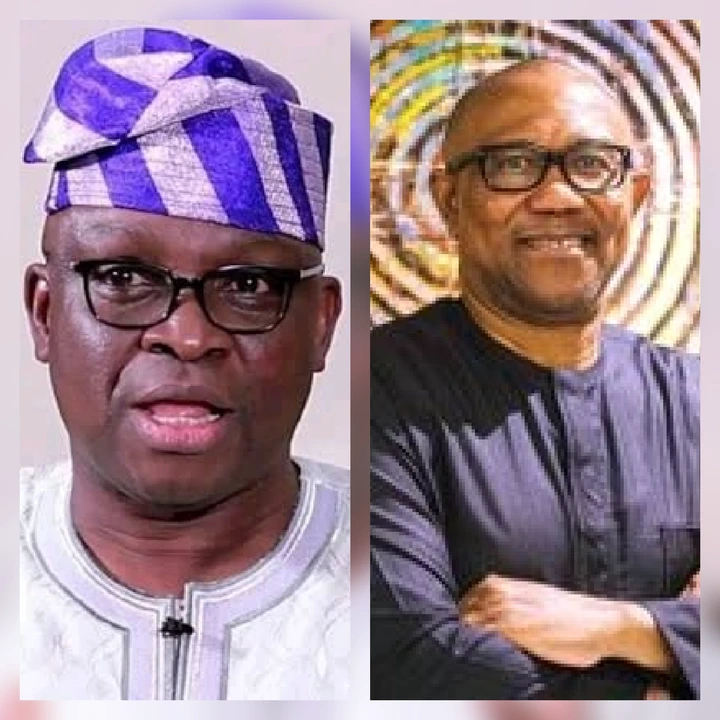 Credit Source: YouTube
Click to see the Video on Twitter,,,Watch video on Twittter
Former governor of Ekiti state, Ayodele Fayose, has disclosed why he backed the All Progressives Congress presidential candidate, Bola Tinubu, during the recent elections.
In an interview with Channels TV, Ayodele Fayose stated that during the last G5 meeting, they agreed to work for either Peter Obi or Bola Tinubu depending on the peculiarity of their respective states.
The former governor stated that because those in the southeast and many in the South South backed Peter Obi's candidacy, he would not have sat back and let Bola Tinubu's political career fail.
He stated that he chose to support Asiwaju Bola Tinubu because he, like the All Progressives Congress presidential candidate, is from the southwest.
"My support was not entirely for Asiwaju Bola Tinubu; it was for power to shift to the south," Ayodele Fayose stated. It's time for the south, I remarked on Twitter six months ago.The recent conference of G5 stakeholders agreed that we should work towards either Asiwaju or Obi, depending on the unique characteristics of your state.With all due respect, if the Igbos and a sizable portion of the South South supported Obi, what do you expect of me as a southwesterner? To stay and argue that Asiwaju should be murdered politically? When Asiwaju Bola Tinubu returned from leg surgery, I went to Bourdillon and shared the image; I'm not everyone's friend, and I'll be hiding.
Please watch the video below:
https://youtu.be/YLmRYznwedg
what do you think?
Ijbaby23 (
)