NEWS
If Herders Are Attacking Because Buhari Is Fulani, Let Tinubu Who Is A Yoruba Man Finish Us – Bodejo
National President of the Miyetti Allah Kautal Hore, Alhaji Abdullahi Bodejo, has slammed those who are claiming that herders are attacking communities because President Muhammadu Buhari is a Fulani. According to the report published by the Sun, Bodejo said that only desperate people are making such claims, adding that they don't know anything about the country and Nigerians should ignore them. He said that their logic is faulty, adding that if they are saying herders are attacking because Buhari is a Fulani, then it also means that herders should be waiting for the President-elect, Bola Tinubu, to finish them since he is a Yoruba man.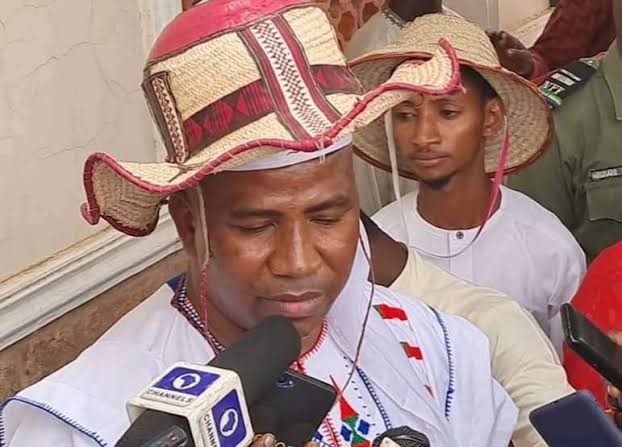 Click to see the Video on Twitter,,,Watch video on Twittter
He said, "These are evil people saying that the reason herders have been attacking communities is because Buhari is a Fulani. How can they hold that position, when it is clear that Buhari didn't do anything for us? Okay, they are saying it is because Buhari is a Fulani (that's why herders are attacking); then, let Tinubu who is a Yoruba man come and finish us. We are waiting. These people talking this nonsense, if you check, they are desperate people looking for what to put into their pockets."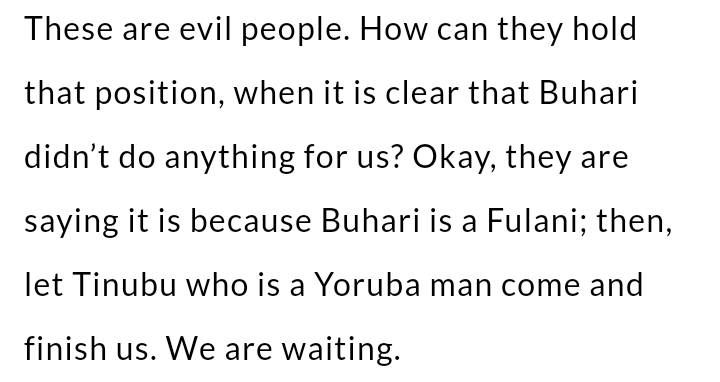 (The Sun)
Bodejo added that the group, under his leadership, openly endorsed Tinubu for the first time before the 2023 general elections. He said that they are not regretting their action, adding that Nigerians should ignore those speaking evil of another tribe.
Joshuablog (
)