NEWS
I Will Tell You My Secret, Adeleke Rallies Support For Adebutu
NOTE: Click to see Recorded Video Clip
NOTE: Click here to watch what happened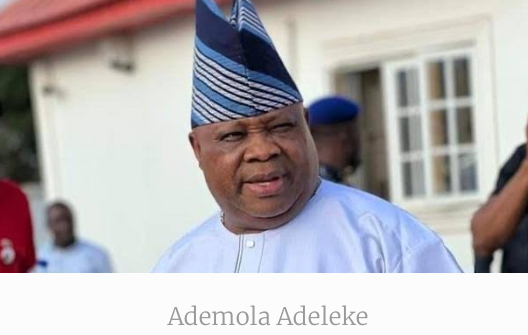 Governor Ademola Adeleke of Osun State has promised to reveal "the secret" of his victory at the July 16, 2022 governorship election to the Peoples Democratic Party (PDP) governorship candidate in Ogun State, Oladipupo Adebutu.
"I will tell my brother, Lado my secret and the strategies we used to win in Osun," Adeleke told party supporters at the Ake Palace Ground in Abeokuta, the Ogun State capital on Wednesday.
Adeleke said the PDP will replicate its victory in Osun in the forthcoming governorship election in Ogun by displacing the incumbent All Progressives Congress (APC) administration led by Governor Dapo Abiodun.
"What I have to tell you is that, by God's help, the victory that occurred in Osun will be repeated in Ogun. In Osun, the uprising has already begun.
The Osun governor declared that "light has come to Ogun now and when light comes, darkness goes."
At the July 16 election last year, PDP candidate Adeleke unexpectedly upset incumbent governor Gboyega Oyetola by winning 17 of the 30 local government districts.
When Adeleke visited with President Muhammadu Buhari last week, he thanked him for approving the Electoral Act 2022, which in his words helped him win the election.
The PDP vice presidential candidate, Ifeanyi Okowa, and Atiku Abubakar, who is running for president, were both present at the event on Wednesday. Iyorchia Ayu, the national chairman of the party, Bukola Saraki, the former president of the Senate, and the governors of Sokoto and Akwa Ibom are among the other PDP bidwigs.
Lukundu (
)