NEWS
I Will Soon Announce The Person That You People Should Vote As President And You Must Obey Me -Wike
A Video clip is available for this news. Feel free to watch it here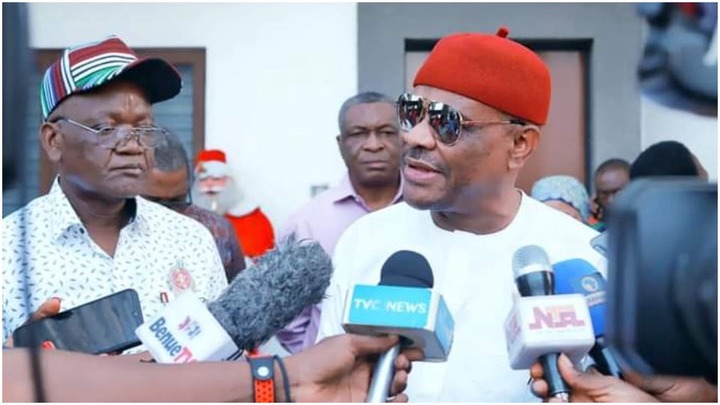 The Rivers State Governor, Nyesom Wike has offered insights into the preferred presidential candidate he and his allies will support in the forthcoming presidential election, the Nation Nigeria reports. The Governor who spoke at Rumuji-Odegwe town where the Rivers chapter of the Peoples Democratic Party (PDP) held a rally to inaugurate its campaign in Emohua Local Government Area, revealed that he knows that people have waited a long way and are tired of waiting for him to announce his candidate, however, he would do so very soon. While further speaking, the governor instructed the people to vote for whoever he ask them to vote for and not disobey his endorsement of the preferred presidential candidate. He said, "I will soon announce the person that you people should vote as president and you must obey me."
Continuing speaking, Wike told a PDP stalwart, Ohna Sergeant Awuse, who earlier declared that party stalwarts in the state were anxiously waiting for his directive on the presidential election, to exercise patience. He told the leaders that soon he would conclude negotiation with his political allies and inform them about his decision.
The Governor also said he had been waiting patiently for those, who threatened to expel him from the PDP to carry out their threat. He said persons issuing such threat were knew that PDP was already polarised and taking such action against him and his allies would lead to the extinction of the party.
Dear readers, feel free to drop your comments below and also share this article with your family members.
Garbxtpen (
)