NEWS
I was told by president Buhari in secret that his successor will be from the South-El-Rufai reveals
This article Click to see Video describes something that took place only a few minutes ago. Today, See Video Clip the report was distributed to the public by our publishers.
Kaduna State's governor, Nasir Ahmad El-Rufai, has come forth to discuss his discussions with President Buhari on his replacement.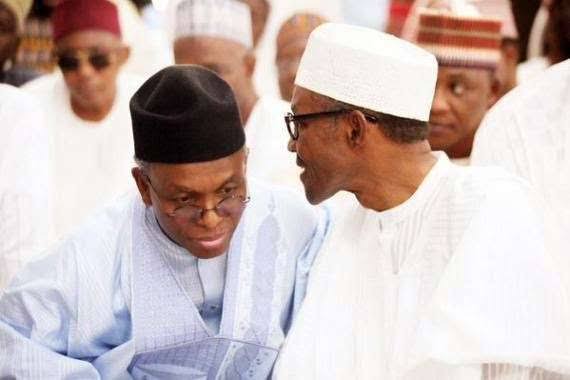 It might interest you to know that when I asked president Buhari about his succession plan, he reportedly said that his successor must come from the South of the country, according to the Kaduna state governor who appeared in an interview on TVC today. El-Rufai claimed that in 2020, Buhari told him this and gave him the go-ahead to make it public. As shown today on TVC, in his own words…
"After President Buhari's reelection in 2019, a few of us met him in secret and inquired about his succession plans. And during one of our conversations, he admitted that he didn't have a succession plan. I urged him to be interested in choosing his successor, but he responded that the democratic process would provide a replacement. It doesn't quite work that way, I told him, and he must be considering who will continue your legacy. He however agreed."
"This is exactly how the dialogue went on, but President Buhari didn't even have a position by the time we got to 2020. Then, in 2020, I questioned him about who he wanted to succeed since he didn't have to choose or anoint anyone. He questioned why I was asking him and said it was our unwritten agreement that the next president will come from the South. And I replied, "Thank you; may I make this public? And he gave the okay.
What's your opinion on this?
Source:TVC
Jesusbabe (
)