NEWS
I Want to Become Yoruba's 1st-ever First Lady – Atiku's Wife Begs in Fresh Interview
This article Click to see Video describes something that took place only a few minutes ago. Today, See Video Clip the report was distributed to the public by our publishers.
Hajia Titi Atiku Abubakar, has called on the people of Yoruba descent to ensure they vote for her husband who is contesting for the seat of the president under the platform of the Peoples Democratic Party.
According to TheCable reports, Titi while speaking during an interview on Tuesday, January 24, said that Yoruba is yet to boast of a First Lady since the inception of democracy in 1999.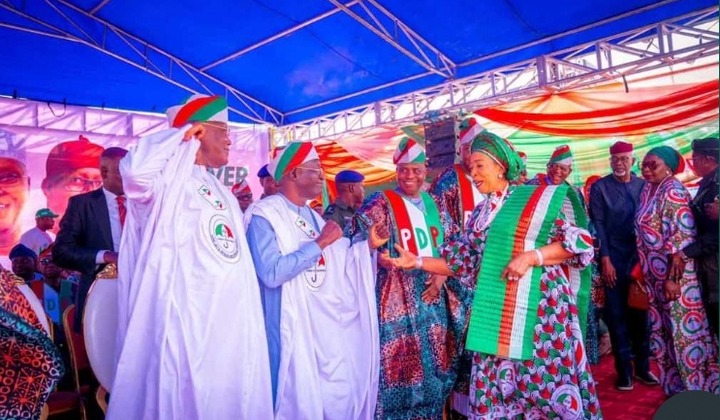 Appealing to the people from the southwest region to support her husband, Titi said she wants to become Nigeria's first Yoruba First Lady.
During the interview which was conducted by BBC Yoruba, Titi assured the people that she will not relent in her humanitarian work which spans across issues of women including the fight against trafficking and child labour
Her words: "Since the inception of the civilian government in 1999, no Yoruba person has become the first lady of the country. I want to be the first Yoruba woman.
"I want Yoruba people to support the candidacy of Atiku. Atiku's victory will make me the first lady of the country."
Also stating that her husband will unify the people of Nigeria if he is elected president, Titi said Atiku wants to give back to society.
Reminding the people that she's their daughter, Atiku's wife said Nigeria's used to be more united in the past than now.
She said: "I'm from Osun state. In the past, Christians and Muslims did things together. My parents allowed me to marry him. But now, we don't know where the world is going. My husband saw all these and he said he wants to return Nigeria to point of unity."
Also speaking in Ogun State, Hajia Titi Abubakar said that her husband, would reset Nigeria, if elected.
According to her, good governance is not new to her husband, hence, his resolve to take up the challenge to be the next president of Nigeria.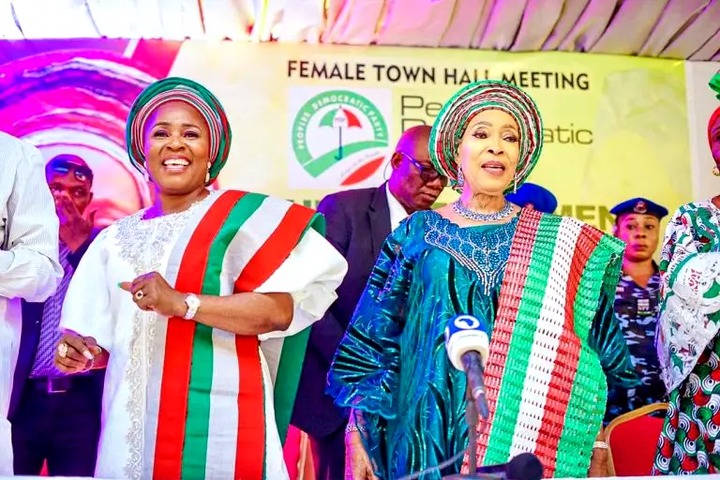 Mrs Abubakar said that her husband was instrumental to the success recorded during former President Olusegun Obasanjo's eight year's tenure.
She described her husband as a unifier, capable of fixing the various challenges facing the nation.
Abubakar said her husband, if elected, would tackle the challenges of insecurity, unemployment, poverty, among others, adding that her husband had enough experience to deliver the country.
She also promised to ensure speedy fulfilment of all election promises made by her husband.
According to her, only a woman can know the pains of her fellow women and she will ensure that women were placed in the front burner of quality governance.
Abubakar urged the women to get their Permanent Voter Cards (PVC) saying "your PVC is a pilot to a better life".
Yidiat90 (
)