NEWS
I Knew Nothing About Education Sector When Buhari Appointed Me As Minister In 2015- Adamu
Mallam Adamu Adamu, the Minister of Education, has stated yesterday that he knew nothing about the education when he was appointed in 2015 by President Muhammadu Buhari.
According to punching.com, he disclosed it at a valedictory session with officials and heads of parastatals of the ministry.
Click to see the Video on Twitter,,,Watch video on Twittter
The Minister said he didn't know anything about the sector. He had to call on some people to help him on policy that would work.
He shared his idea with them and they assisted him greatly as he remains grateful to them in all these years.
Adamu said he was after making recommendations to Buhari in 2015 on who to appoint in his cabinet. Buhari announced his name to his name to be minister.
He met with the president to reshuffled his cabinet in 2019 but he graciously allowed his ministers to stay for four years.
Ministers are normally reshuffled after two years in office.
The minister said he knew Buhari well and would be difficult to do that.
I decided to make it easy for him by promising to bring people that would do the job better for me and others served as ministers in the first tenure, he added.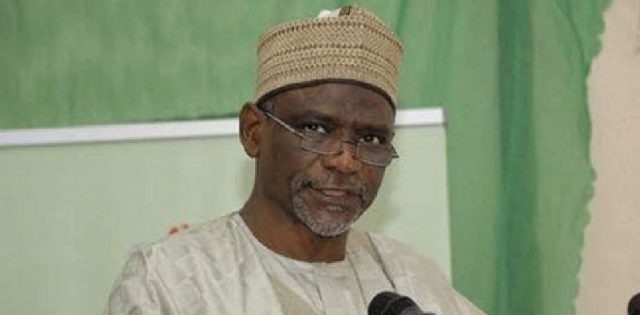 Taiyemm (
)