NEWS
I Can't Wait To Beat Peter Obi – Tinubu
This article Click to see Video describes something that took place only a few minutes ago. Today, See Video Clip the report was distributed to the public by our publishers.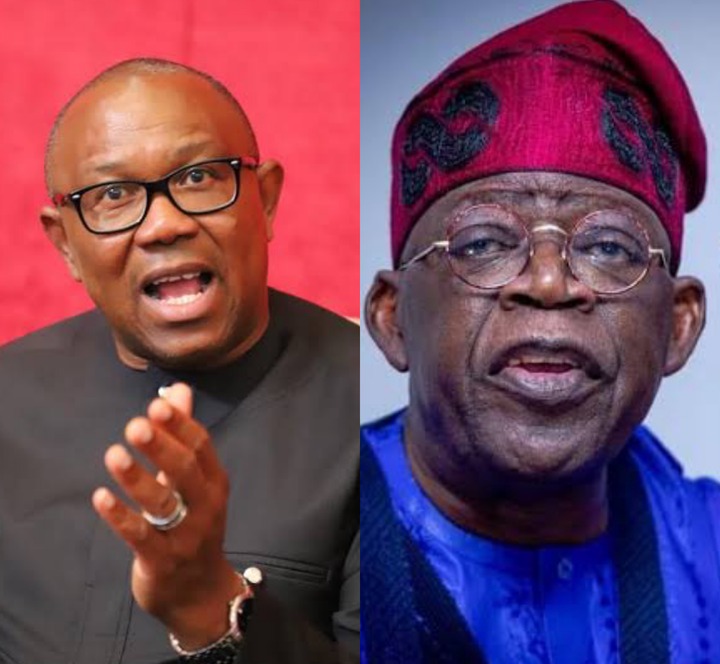 The Presidential Candidate of the All Progressive Congress, Bola Ahmed Tinubu has once again called out Peter Obi, the presidential candidate of the Labour Party ahead of the 2023 Presidential election.
According to Tinubu who gave a speech at APC's presidential campaign flag-off today in Abia state, Peter Obi is a presidential candidate who cannot stay in his home state and he (Tinubu) is his landlord in Lagos state. Tinubu also stated that he cannot wait to beat the former Anambra state governor in next month's presidential election polls. In his own words as seen on TVC today…
"That one in Labour Party called Peter Obi that cannot stay in Anambra, he came to Lagos and I am his landlord. I don't worry about him for that but I just cannot wait to beat him in the presidential election polls. I want to tell you before I leave, if you have not made up your mind, you won't be here. You are here because you want to support us, God almighty will give you a source of happiness."
Watch the full video below.

AnnSports (
)