NEWS
I Can't Be Silent For The Face Of Evil, Tinubu Stole People's Mandate, He Can't Be President- Oshoma
Labour Party and PDP Presidential candidates, Mr. Peter Obi and Alhaji Atiku Abubakar, have submitted a petition requesting a live broadcast of the proceedings of the Election tribunal in their case against President-elect Bola Ahmed Tinubu. However, Lawyer and Public Policy Analyst, Liborous Oshoma, has expressed concerns that Atiku and Obi may have unintentionally harmed their own cause by pursuing an unnecessary lawsuit against the President-elect with the demand for live coverage.
According to Oshoma, the Tribunal is currently grappling with the challenge of effectively managing time to accommodate the hearings of both petitioners simultaneously. He further explained that, as per the Nigerian constitution, the petition filed by the two main contenders will become null and void after 180 days. Thus, the rapidly ticking clock seems to favor President-elect Bola Tinubu.
Click to see the Video on Twitter,,,Watch video on Twittter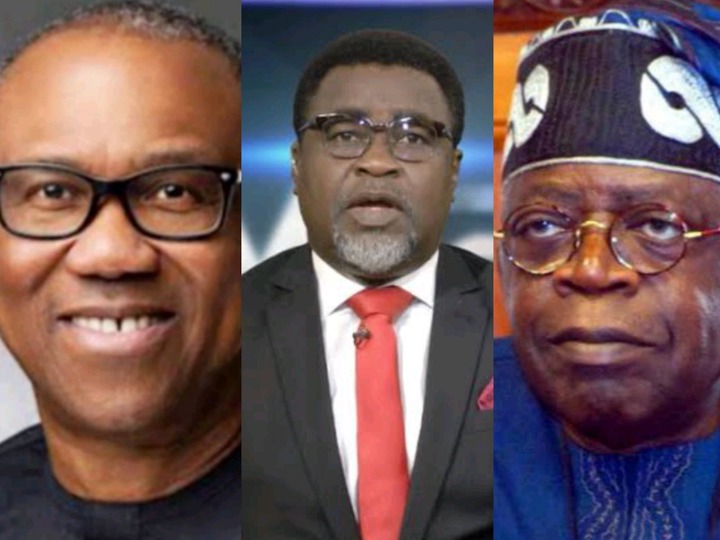 Source: TVC
Quoting the exact statement released by Liborous Oshoma, he said, "I can't be silent for the face of evil, Tinubu stole people's mandate, he can't be president." "If you give seven weeks to each party, by the time one party finishes presenting its case, the petition would have elapsed. This means that the tribunal will be denied the opportunity to deliver a judgment. After 180 days without a court ruling, Obi and Atiku's petition is considered dead, and there is nothing that can resurrect it. To avoid this, the tribunal is trying to manage the time for the petitioners."
To my esteemed readers, I am certain that you have thoughts regarding Liborous Oshoma's statement. Please share your opinions with your friends and write them down in the comment section below.
Victormiles2005 (
)