NEWS
'I am against muslim-muslim ticket because it is a deception' – Naja'atu Bala-Mohammed
This article Click to see Video describes something that took place only a few minutes ago. Today, See Video Clip the report was distributed to the public by our publishers.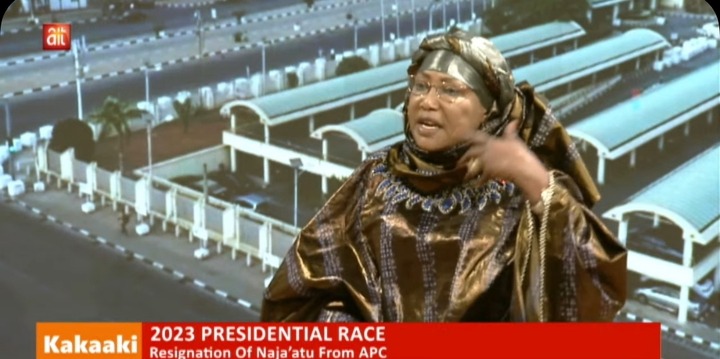 The Former Director, Civil Society, APC Presidential campaign council, Naja'atu Bala-Mohammed, said that she is against the Muslim-Muslim ticket because it is a deception.
Naja'atu made the statement in an interview with AIT during the  Kakaaki program.
According to her from the inception, she was against the APC Muslim-Muslim ticket.
"The rule of a just Atheist is better than the rule of an unjust Muslim. But our clerics were paid (allegedly) to say Muslim-Muslim is the best."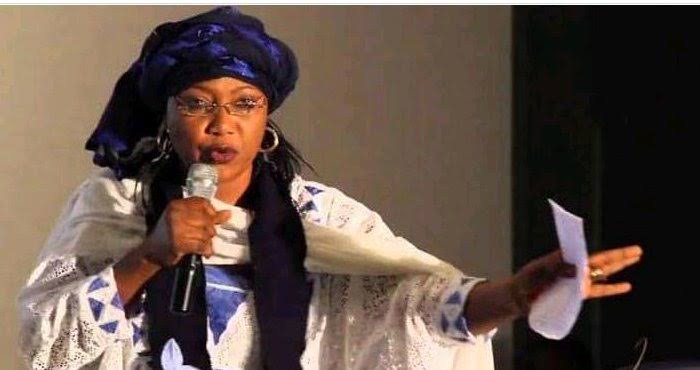 She was interrupted on the program that, does that mean she was against it.?
Naja'atu responded, "I am against it, he is alive. It is a form of deception. They think that when they will say Muslim-Muslim, the northerners will all jump to it."
She was further asked that, is it part of the reason she finally resign from her appointment"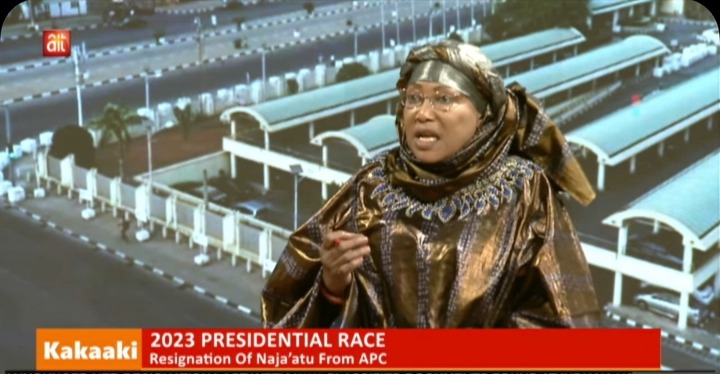 Naja'atu responded that it wasn't the reason and that she already made her reason known and she stand by it. She added that the issue of the same faith ticket matters to her and that was why she said that initially, she refused the appointment.
"They have to beg me to accept it. I said no, in fact, my rejection started when Asiwaju said it is his turn."

pecial (
)