NEWS
How Peter Obi Showed in Chatham House That He Understands Nigeria -Austin Maho
NOTE: Click to see Recorded Video Clip
NOTE: Click here to watch what happened
The Editor-in-Chief of The Daybreak paper, Austin Maho, has commended the LP presidential candidate, Peter Obi, for his performance at Chatham House. Speaking on AIT , Austin recalled how Peter Obi has repeatedly said he will handle corruption.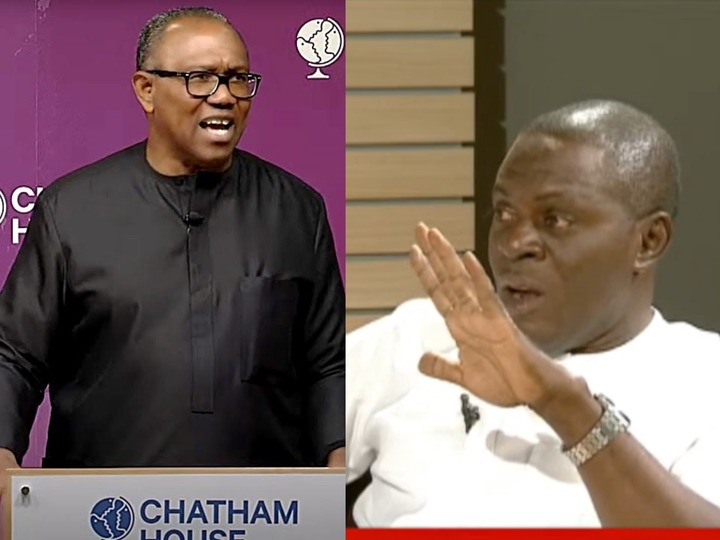 In response to the topic, Maho said, "Peter Obi was able to show that he understands Nigeria." If you listen to his speeches, his message has been consistent. Nigeria has a serious leadership problem, which Peter Obi was able to identify.
He continued, "Peter Obi talked about corruption, and he stated that if his immediate circle and family members are not corrupt, corruption will be reduced by 50%. This is leadership by example, and it shows a clear understanding of the Nigerian problem and how to move forward as a country. Obi has been able to demonstrate that, but how far he can go remains to be seen.
You can watch the interview. (56:30 minute)
Adegori22 (
)