NEWS
How Federal Power Was turned Against APC Members in Delta State -APC Chieftain, Ima Niboro
A chieftain of the APC in Delta State, Ima Niboro, has lamented about the ordeals of APC members in the last governorship election involving Deputy Senate President Omo-Agege. In his interview on AIT, Niboro revealed how the federal power was turned against him and other members of the ruling party.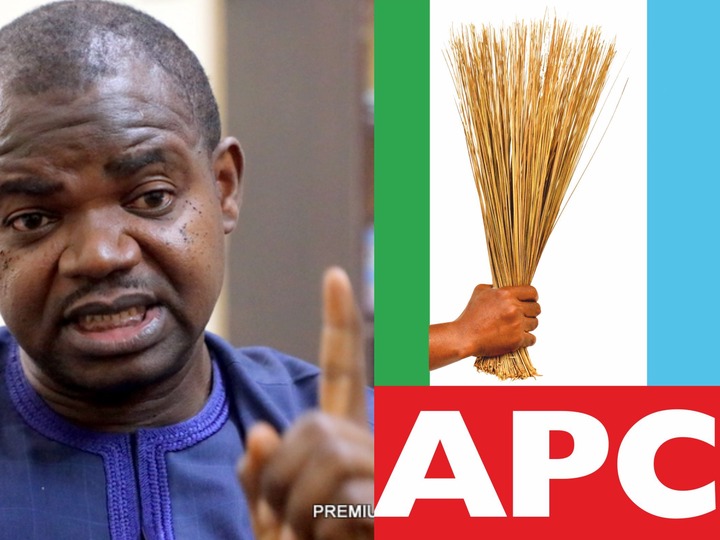 Addressing the topic, Niboro said, "Someone mentioned here that Omo-Agege has federal power in the election. However, we experienced a situation where federal power was turned against us, the APC members in the Delta State governorship election. Yes, it happened. I am in an excellent position to respond to claims that Omo-Agege did not bring APC chieftains along.
Click to see the Video on Twitter,,,Watch video on Twittter
He added, "The APC in Delta State was initially split into two fractions, and Omo-Agege led one half of it. I was in the Olorogun O'tega-led fraction, but we were outmanoeuvred and we lost. Olorogun decided to unite the party for peace to reign, and many people cut ties with me because they assumed that I advised him to reconcile the party. Cairo, who spoke against Omo-Agege, was also with us in Olorogun's fraction by 2019, but he left us to join Omo-Agege ahead of the APC primary that year.
You may recall that Omo-Agege lost the Delta State governorship election to PDP's Sheriff Oborevwori.
You can watch the interview here. (44:30 minute)
Adegori22 (
)