NEWS
GRV Claims He Has Result That Shows He Is Winning & He Is Convinced INEC Released Something Else.
Gbadebo Rhodes-Vivour has miraculously become a famous name in Lagos state politics over the past few months after he started campaigning for the governorship election under labour party.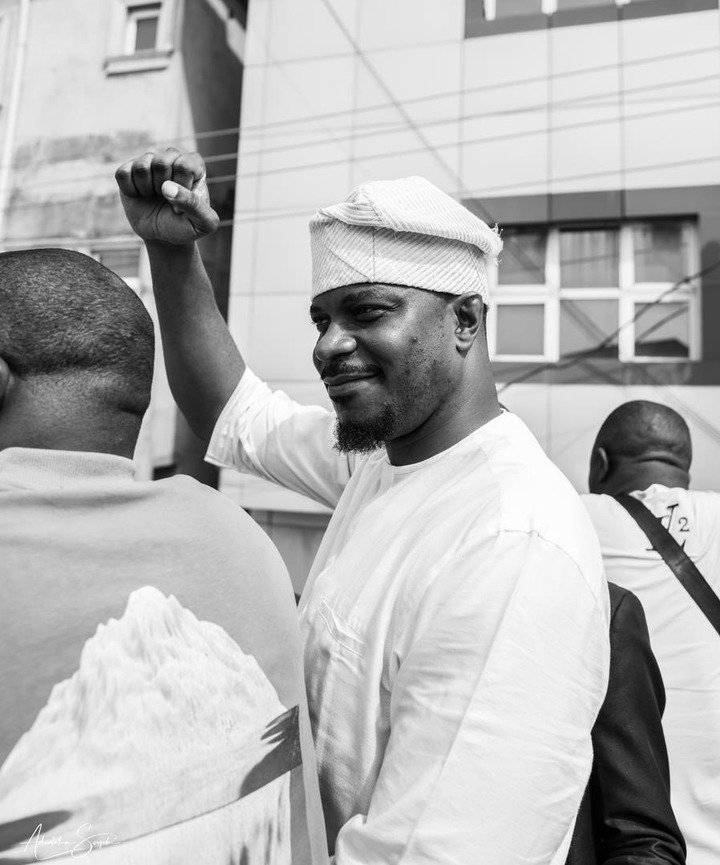 He took to his social media page on Twitter to react to the ongoing collation of results in Lagos state, he started by saying that he appreciates his supporters who came out to vote for him despite the intimidation from the ruling party. He added that he is convinced that the results released by INEC don't represent the will of peaceful Lagosian as the results from his situation room show that he won this election.
INEC has been collating results for the governorship election for the past few hours and this is all that GRV has to say about the election in general.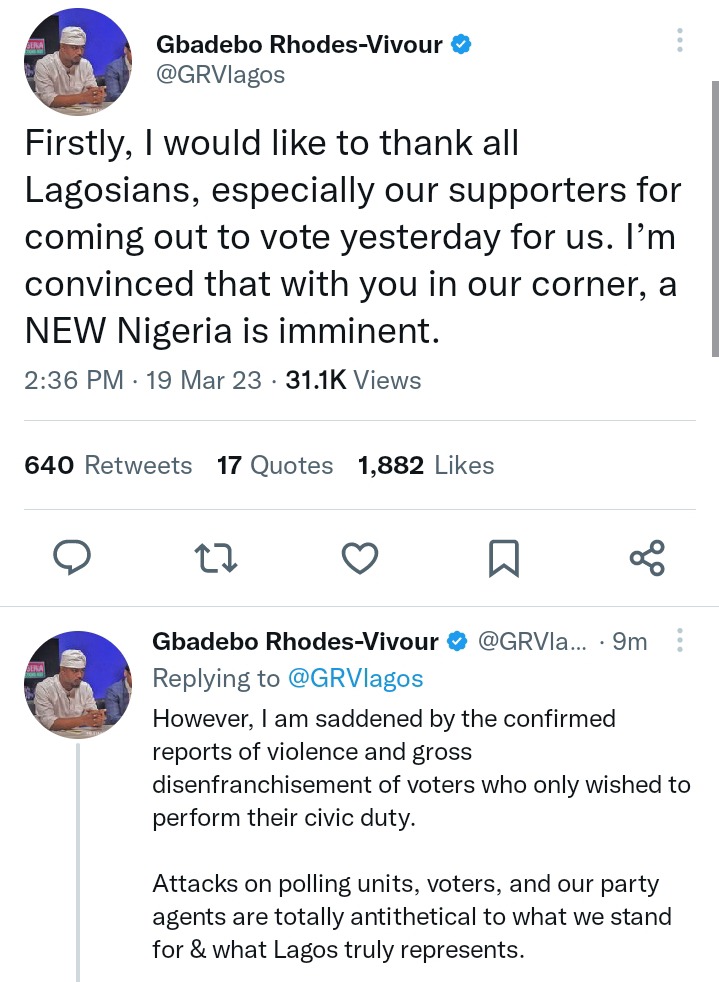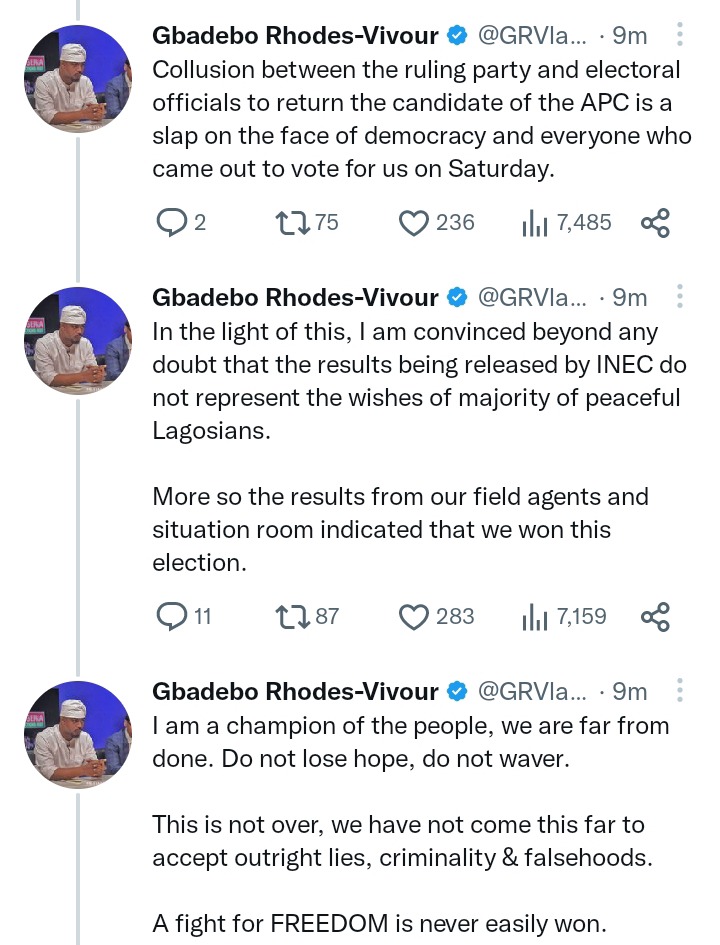 What are your thoughts about this and do you agree that he is not going to accept defeat if he loses the Governorship election to the ruling party, APC?
TeamCeleb (
)