NEWS
Governorship, Assembly polls: Afenifere calls for cancellation
The pan-Yoruba socio-political organization Afenifere has called for the cancellation of the governorship and House of Assembly elections held in Lagos State on March 18, citing irregularities that rendered the results unreliable and not reflective of the will of the people of Lagos.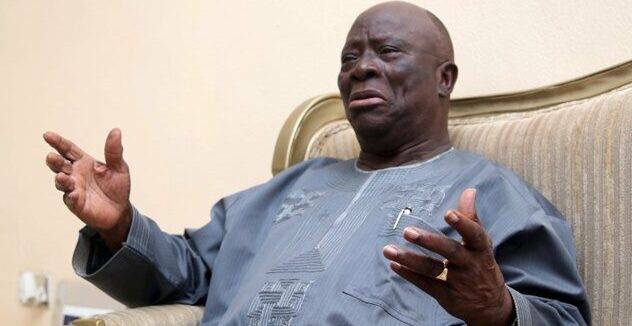 In a statement by its Lagos State leader and chairman, Chief Supo Shonibare, and Otunba Tunde Onakoya, Afenifere urged the Independent National Election Commission (INEC) to reschedule elections in polling units where the election process was subverted by "an unholy alliance of subversives, including INEC staff, security agents, and hoodlums."
The statement highlights several issues, including voter intimidation, suppression of votes, relocation of polling units, ballot box snatching, and the arbitrary refusal of INEC officials to capture and offload results at polling units on INEC i-Rev portal. Afenifere alleges that many of these incidents were captured live on television stations in live broadcasts and that videos of identifiable individuals and traditional rulers threatening anyone intending not to support the ruling party were trending on social media a few days before the elections. The organization claims that these acts were intended to suppress voter turnout and had the security agencies intervened to halt these unseemly manifestations by demonstrating that individuals inciting violence would be held accountable, the voting public would have been reassured of their ability to freely exercise their franchise.
The statement concludes that "the outcome of the polls is not a reflection of the will of the people of Lagos," and that the cancellation of the elections in certain polling units is the only option open to INEC. Afenifere calls on INEC to act swiftly to address the irregularities and ensure that the will of the people of Lagos is reflected in the rescheduled elections.
Source: Vanguard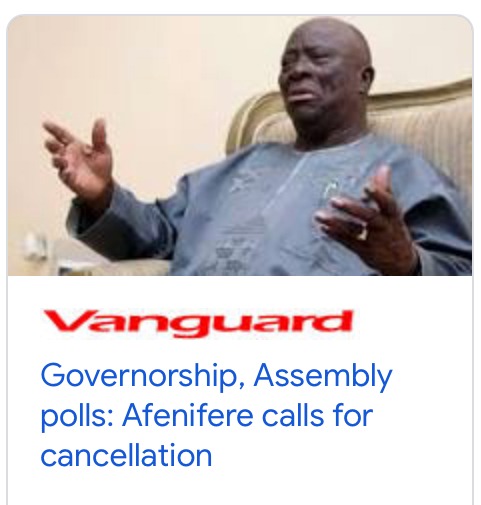 Ambaz (
)