NEWS
Gov. Wike Told Us There are People in Aso Rock Working For Atiku -APC Chairman, Alphonsus Eba
This article Click to see Video describes something that took place only a few minutes ago. Today, See Video Clip the report was distributed to the public by our publishers.
The APC chairman in Cross River State, Alphonsus Eba, has said that although he may not be a fan of the Rivers State governor, it is time to listen to all Governor Wike has been saying regarding the PDP presidential candidate and his supporters within Aso Rock. Speaking on Plus TV, Alphonsus said that Nasir El-Rufai is very close to the presidency and that his claims regarding saboteurs should be taken seriously.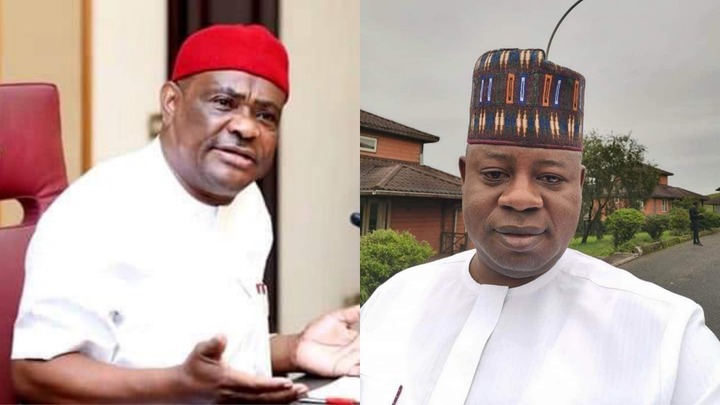 In response to the topic, Alphonsus said, "El-Rufai is a regular visitor to the Aso Rock villa and can be considered a member of the inner circle in the villa." His revelations should be taken seriously. Although I am not a fan of Governor Wike, it is time to listen to all he has to say. Wike has already made revelations regarding the reasons for the arrogance of the PDP presidential candidate.
He added, "Governor Wike told us that there are people in the Aso Rock villa working for Atiku, and that is why he is displaying such arrogance." Governor El-Rufai has not corroborated those allegations made by Governor Wike. I am not saying that Governor Wike has become my friend or a prophet. However, it is time to take his revelations regarding Atiku seriously. I also want to say that Tinubu and El-Rufai should not be bothered because most of our party members see Tinubu as a light in our dark end. I recall that there were attempts during the APC presidential primary to prevent Tinubu from clinching the party's ticket, but such attempts were resisted and Tinubu prevailed.
You can watch the interview here. (16:00 minute)
Adegori22 (
)