NEWS
Gov Sanwo-Olu In Lead As Results Are Being Collated In Lagos State; Clears 17 Out Of 18 Local Govt.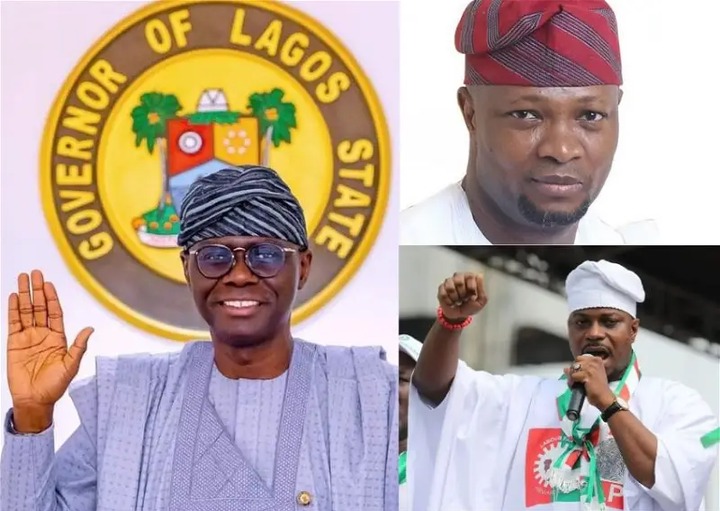 According to a news report as reported by a credible news outlet, Vanguard papers, it has been made known that the incumbent governor of Lagos state under the platform of the ruling All Progressive Congress, APC, Babajide Sanwo-Olu, has taken an early lead as results from the recently concluded gubernatorial elections in Lagos state are being collated.
According to the results being released by the Independent National Electoral Commission, INEC, and conveyed by Vanguard papers, it was revealed that Babajide Sanwo-Olu is currently ahead of his opponents who are Gbadebo Rhodes-Vivour of the Labour Party and Adediran Abdul-Azeez (Jandor) of the Peoples Democratic Party as he (Sanwo-Olu) reportedly cleared 17 out of the 18 Local Government Areas in Lagos State. Below is the list of the result as released by INEC.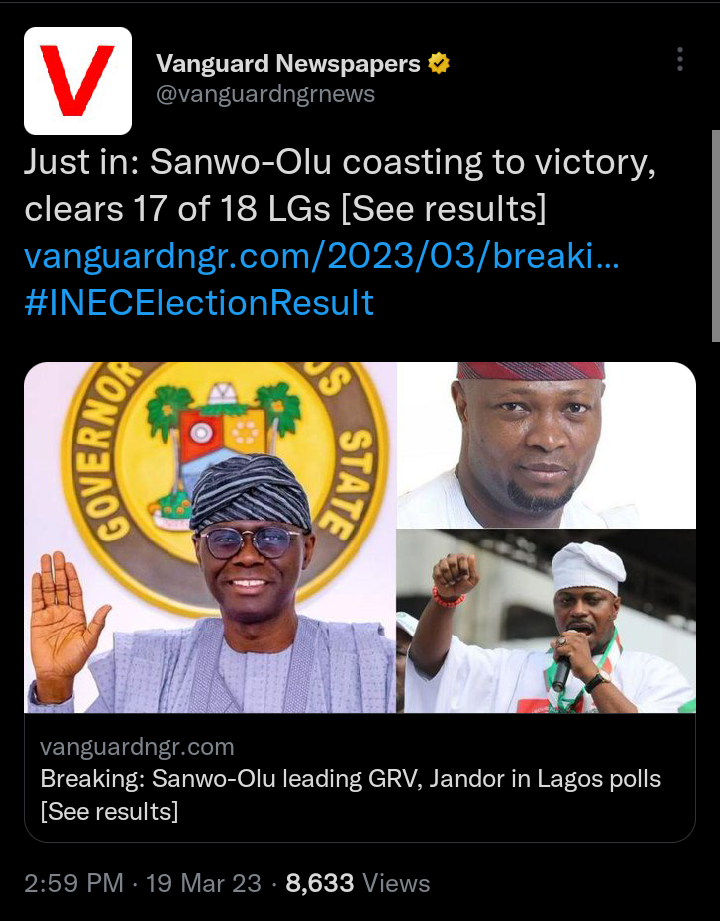 1. Lagos Island Local Government Area
APC – 37,760
LP – 1,317
PDP – 1,783
2. Apapa Local Government Area
APC – 21,007
LP – 4,157
PDP – 2,487
3. Epe Local Government Area
APC – 29,614
LP – 1,515
PDP – 3,272
4. Agege Local Government Area
APC – 35,845
LP – 8,486
PDP – 3,176
5. Ajeromi Ifelodun Local Government Area
APC – 39,798
LP – 19,821
PDP – 2,677
6. Ikeja Local Government Area
APC – 32,273
LP – 15,174
PDP – 1,616
7. Mushin Local Government Area
APC – 52,248
LP – 11,759
PDP – 4,006
8. Surulere Local Government Area
APC – 42,451
LP – 28,069
PDP – 2,200
9. Ijebu Lekki Local Government Area
APC – 19,369
LP – 3,785
PDP – 3,189
10. Ifako Ijaiye Local Government Area
APC – 34,682
LP – 13,020
PDP – 2,262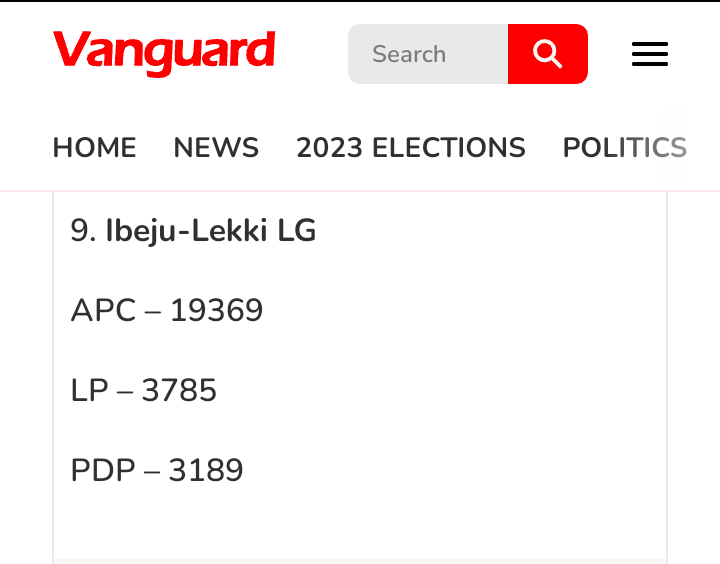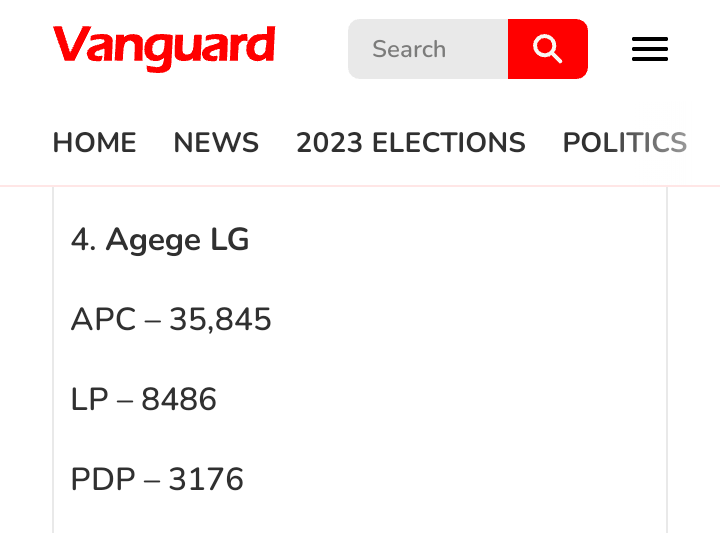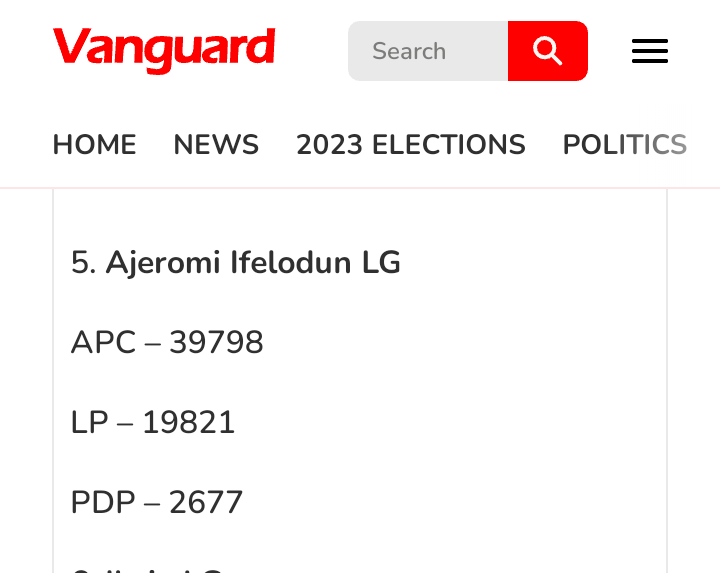 AmeboHouse (
)