NEWS
Ganduje: Emefiele Came Up With Naira Policy Because His Presidential Bid Failed
This article Click to see Video describes something that took place only a few minutes ago. Today, See Video Clip the report was distributed to the public by our publishers.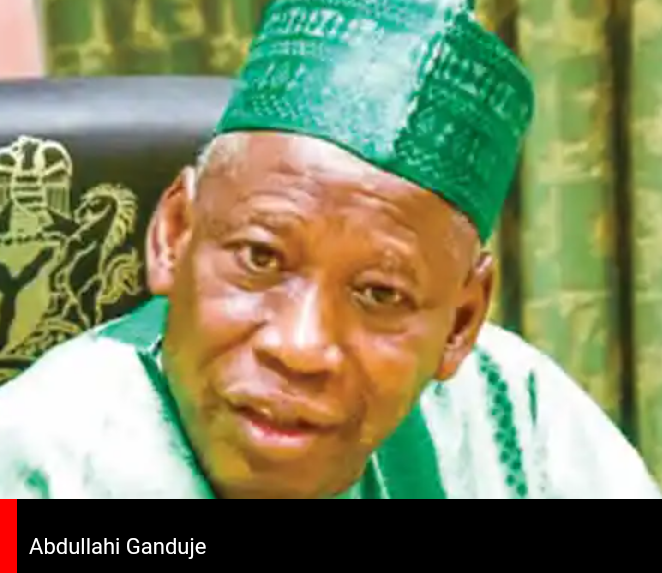 Governor Abdullahi Ganduje of Kano State has accused Godwin Emefiele, governor of Central Bank of Nigeria (CBN), of introducing the naira redesign policy because his presidential bid failed.
The CBN governor was linked to the All Progressives Congress (APC) presidential race, which he denied after a group purchased the N100 million presidential form for him.
After a meeting with President Buhari on Friday, Ganduje said that the CBN governor does not want the elections to take place in an interview with BBC Hausa Service.
The meeting took place shortly after Governor Nasir El-Rufai alleged that some individuals in Aso Rock were attempting to thwart Asiwaju Bola Ahmed Tinubu, the APC's presidential candidate, from winning the election for president on February 25, 2023.
According to Ganduje, they warned Buhari that revamping the naira would result in difficulties.
"Those that surrounded the president and the governor of the Central Bank of Nigeria have this goal; it is not the objective of the APC. You are aware that Emefiele tried unsuccessfully to win the presidency. They don't want the election to take place because of this, or they would rather see a different party win, he said.
In response to the question of whether the governors would disagree with the president on this strategy, Ganduje responded, "No, we are against this policy of naira redesign by the governor of the Central Bank and those encircling the president.
Lukundu (
)