NEWS
Fani-Kayode Reveals 8 People Who Stood By Asiwaju Bola Tinubu Despite Being Threatened & Insulted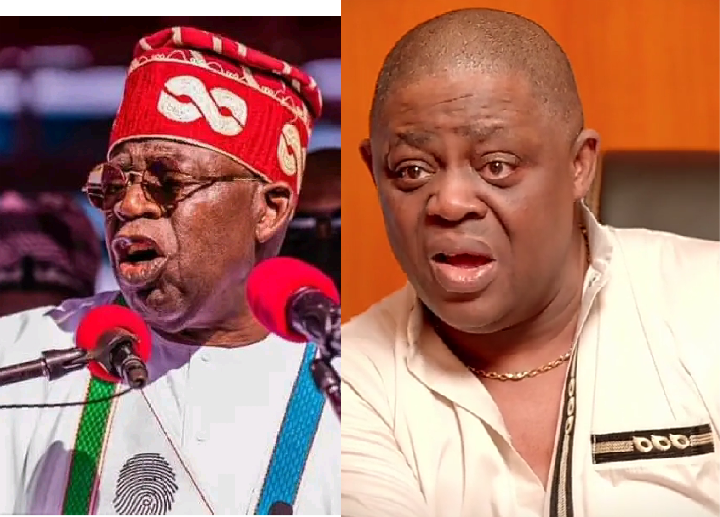 Femi Fani-Kayode, a well-known member of the ruling All Progressives Congress (APC), revealed eight (8) people who stood by Asiwaju Bola Ahmed despite being threatened and insulted in the early hours of today.
Boss Femi Fani-Kayode said, "there are eight individuals who try not to stop astonishing me with regards to show of boldness (an uncommon item in Nigeria's legislative issues). Festus Keyamo (SAN), Tunde Rahman, Bayo Onanuga, Felix Morka, Dele Alake, Hanatu Musawa, Mohammed Idris, and Kasim Afegbua are the eight individuals.
Click to see the Video on Twitter,,,Watch video on Twittter
Chief Femi Fani-Kayode went on to say that, "these people stood for Asiwaju Bola Ahmed Tinubu despite being threatened, insulted, harassed, and intimidated on a daily basis," and he continued by saying this.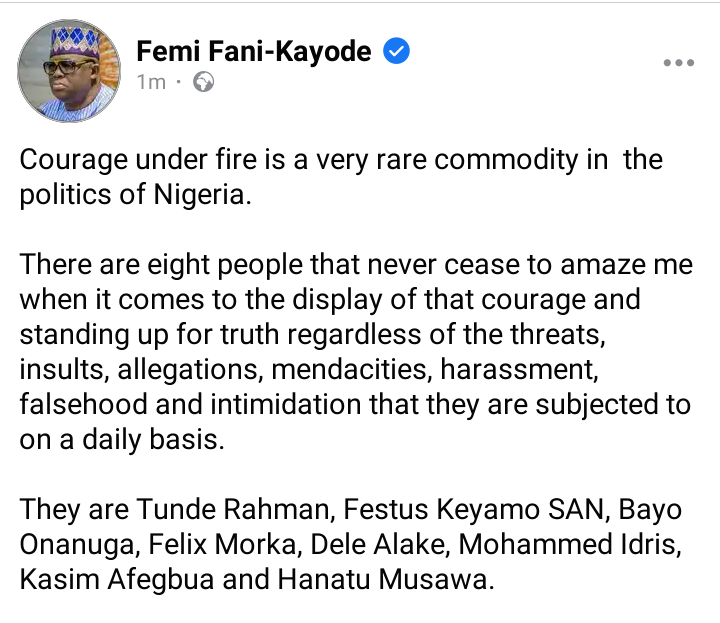 "I find it an honor to stand shoulder to shoulder with them in the Tinubu and Shettima's Presidential Campaign Council Media Team," Chief Femi Fani-Kayode stated once more.
Femi Fani-Kayode concluded by stating that "the names of the eight people I mentioned will never be forgotten" when Asiwaju Bola Ahmed Tinubu takes office.
What do you think about this matter?
Ogidimartins (
)