NEWS
Ecumenical Patriarch: Russian Orthodox Church shares blame for Russia's crimes in Ukraine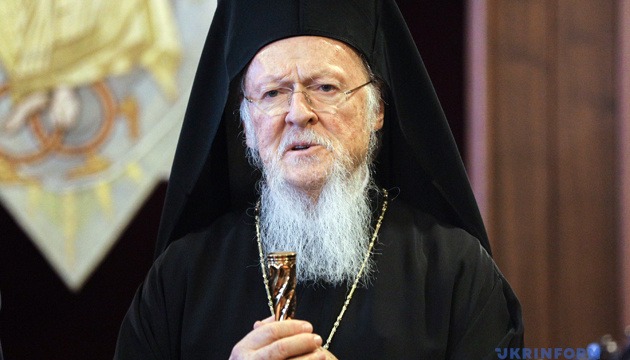 The Russian government and the Russian Orthodox Church have culpability for the atrocities perpetrated in Ukraine, notably the kidnapping of children. According to Ukrinform, citing Reuters, Ecumenical Patriarch Bartholomew stated this during his visit to Lithuania.
Click to see the Video on Twitter,,,Watch video on Twittter
"The church and the Russian state leadership collaborated in the crime of aggression and shared responsibility for the following atrocities, such as the tragic kidnapping of Ukrainian children," he said during a conference organized in Lithuania's parliament.
He urged for countering Moscow Patriarchate leadership's efforts to destroy Christian unity.
"Our interreligious discussion must focus on measures to resist and neutralize the Moscow Patriarchate's leadership's power to erode unity and theologically legitimate criminal activity," Bartholomew added.
Simultaneously, he expressed hope that "Russian brothers and sisters" will rejoin the community of shared values. 
"It is our common Christian responsibility to utilize dialogue forces to return our Russian brothers and sisters to our community of shared values," he stated, emphasizing the importance of "spiritual regeneration" in both Russia and Ukraine. 
The Ecumenical Patriarch is situated in Istanbul and is regarded as "first among equals" in the Orthodox Church, which claims 260 million members worldwide, including over 100 million in Russia.
Putin, who has the support of Patriarch Kirill, portrays Moscow's invasion of Ukraine as a defensive response to what they perceive as an arrogant and corrupt West set on destroying Russia and her culture.
The International Criminal Court issued an arrest order for Russian President Vladimir Putin last week, accusing him of war crimes including the unlawful deportation of hundreds of children from Ukraine. According to Russia, children were relocated from Ukraine for their own protection. It denies perpetrating human rights violations in Ukraine. 
The Russian Orthodox Church did not respond immediately.
Source: Ukrinform and Reuters
Idyllic (
)