DOWNLOAD: Tsleek_ & HenshawBlaze – Tha Cruise Tape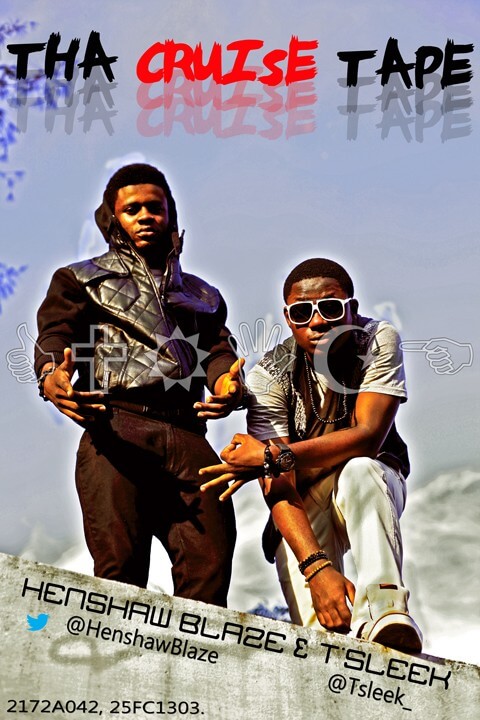 Upcoming duo Tsleek and Henshaw Blaze deliver their anticipated 'Tha Cruise Tape' mixtape just before 2012 wraps up. This is on the heels of their single released earlier on TX- Feeling You which was produced by T'Sleek .
Tha Cruise-Tape Mixtape by Henshaw Blaze & T'Sleek finally drops today after much anticipation created by the single tracks that were initially released off it.  I wouldn't want to say much but let you experience the great pleasure compiled in this brilliantly recorded mixtape, Then you can leave your comments to agree with me that the DUO have done a very great job on this one.
Download, Listen and Enjoy!
Click to see the Video on Twitter,,,Watch video on Twittter
The mixtape tracklist:
Fuji Cruise (LEAK) [Prod By DTunes]
Feeling You [Prod By T'Sleek]
Let's Make Love
Nah Let Go [Prod By TSleek]
Weed [Prod By TSleek]
Herbal Sex [Prod By OFC]
Kangaroo [Prod By OFC]
Rolling [Prod By OFC]
Tumba [Prod By BFG]
She Say [Prod by TSleek]
Love Making Music [Prod By TSleek]
Looking Good [Prod By Frankie O'Solovely]