DOWNLOAD: A-Q – Make Your Best Rapper Look Stupid [The EP]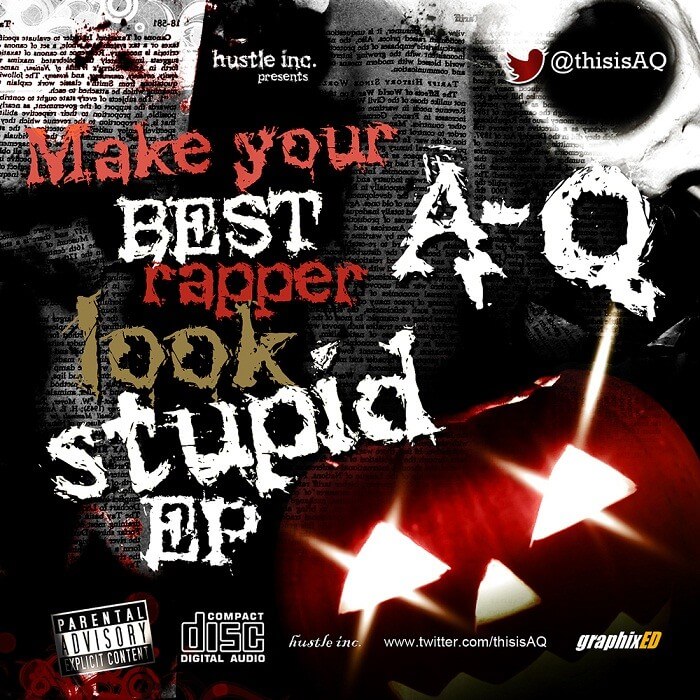 Revered lyricist delivers the anticipated 'Make your best rapper look stupid' EP just before the year wraps up. This is on the heels of his double singles released earlier – Ijo Yoyo and Coma featuring Yemi Alade.
The 6-tracks 'Make your best rapper look stupid' EP features AQ's alterego – Gilbert, Vector, Morell, Boogie, Choc city's Pryse,  Maytronomy, BaseOne, Milli Mill and several others. It would serve as prelude to his sophomore album – G.I.L.B.E.R.T coming in the new year.
The Ep's Tracklist:
Track 1) Mind Fuck .. A-Q Feat GILBERT and One other Person
Track 2) Distractions Feat Vector
Track 3)  A Prayer
Track 4) Never Love U feat D-Truce, Pryse and Maytronomy
Track 5) Machine Gun Flow (MGF) Feat. Boogey and Morell
Track 6) True Religion Feat. Milli Mill, Vivi tha Kid, BlaqBones and BaseOne
All tracks produced by Beat by Jay except track 1 (Mind Fuck) by Sleek Amo.